At the start of this year, Mike Keenan, owner of The Chrysalis Inn & Spa, made a decision to give one percent of the spa's revenue to a different local charitable organization each month. This decision was prompted by upcoming corporate tax benefits which Keenan wanted to share with those that needed it most.
Director of Sales Chris Simpson explains, "His whole idea, instead of pocketing those benefits, is to donate to local non-profits where they benefit those most in need." By doing this, Keenan also hopes to shed some light on the highly impactful organizations within our community and encourage other businesses to use their tax benefits in similar ways.
There are only a few criteria for donating. The non-profits chosen have to be in Whatcom County and they have to benefit people. While The Chrysalis already gives to the Whatcom Humane Society, Simpson explains that, "for this monthly spa donation, specifically, Mike wanted it to get into the hands of people who are most in need which then would eventually benefit their pets. It trickles down in its own way to the right groups." Supporting the local community and building awareness for lesser-known non-profits is also a high priority for The Chrysalis Inn & Spa.
Since February, The Chrysalis has donated over $8,000 to four different organizations. The first was Skookum Kids, a foster care organization in Whatcom County dedicated to not only recruiting and training foster families, but the care of kids transitioning into foster homes. "Mike has a soft spot in his heart for kids, period. So this was, of course, the first organization chosen," explains Simpson.
In March, the donation was given to Compass Health. "They are sort of flying under the radar but they do so much in our community that you aren't even aware of as far as issues like mental health, substance abuse, counseling and treatment. I don't think most people realize this," Simpson says. "As for affordable health care in our county, Mike feels strongly that if that went away it would really do a detriment to people in our community."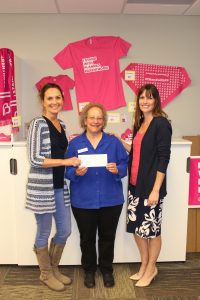 For this reason, Planned Parenthood received the donation in May. The Chrysalis wanted to support them and promote all of the many services they provide. Things such as providing male contraception and counseling play a part in that affordable healthcare that Mike is so supportive of. "[Planned Parenthood] was telling us about their great teenage mentoring program where teenagers mentor other teenagers in their school on sex education," explains Simpson. Of course, this particular decision to donate to Planned Parenthood came with a bit of controversy, but that was expected and is seen as a form of awareness and recognition that The Chrysalis is able to contribute to.
The Chrysalis has also given to the local food banks as part of this monthly giving program. Choosing to donate during the spring season was intentional, as most people donate during the holiday season. "We proportionately gave to each of the food banks in Whatcom County," Simpson says. "There is the big one in Bellingham that got the bulk of the donation but there are some little ones out near the Nooksack and Lummi tribes. We wanted to help the smaller ones too."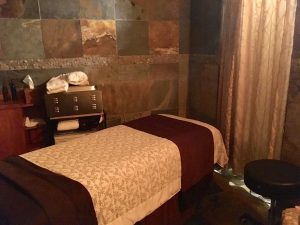 "It has been a great learning experience for us and our management team just to hear about a lot of these organizations," Simpson says. She explains that some of the Chrysalis management team actually goes to the facility, meets the organization's CEO and hears about what they are doing and where the donated money is going. This means so much more to both sides than just receiving or mailing out a check. Taking the extra steps to ensure that values are aligned means maintaining and promoting healthy relationships throughout the community. The Chrysalis has numerous organizations on their radar for the summer months, so stay connected by following their Instagram, Facebook and LinkedIn accounts.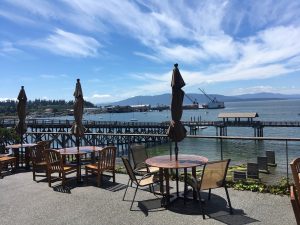 By partaking in monthly giving, Mike Keenan is encouraging conversation within Whatcom County—whether that means suggesting future organizations for The Chrysalis to donate to or giving in your own way and sharing about it. "Mike really wants to put the challenge out there to other small business owners in the local community to consider donating a percentage of their profits," explains Simpson. Giving just a small percentage can be hugely beneficial. And with the extra tax benefits business owners are experiencing, now could be the best time to support local non-profits and continue spreading the love.
To learn more or suggest organizations you would like to see donated to, contact The Chrysalis Inn & Spa through their website.
Sponsored