The trophy case at Sehome High School should be in line for a much-needed expansion this summer as available space continues to shrink.
The Mariners capped the school year by claiming yet another Scholastic Cup, winning their third consecutive title in the 2A classification.
Presented by the Washington Interscholastic Activities Association (WIAA) and Washington Army National Guard, the annual Scholastic Cup is a year-long competition based on athletics, academics and sportsmanship with points awarded in sporting events and activities throughout the year.
Sehome, which finished with 1,490 total points, was joined by Mead (4A), Interlake (3A), Freeman (1A), Northwest Christian (Colbert) (2B) and Almira Coulee Harline (1B) as state Scholastic Cup champions.
The Mariners' point total was 145 more than runner-up Selah and 410 higher than Liberty of Issaquah's third-place finish.
Sehome's total for this year represents the fourth highest ever in the 2A ranks. Connell (2004-05) holds the top spot with 1,545 points with Archbishop Murphy (2009-10) posting the second highest total with 1,520.
The Mariners also own the third spot on the list, registering 1,515 points during the 2007-08 school year.
This year's Scholastic Cup title was the sixth all-time for Sehome – top among 2A schools.
It also places the Mariners in a very rare fraternity as they join nine-time winners Mercer Island (3A) and Kings (1A), seven-time champion Bear Creek School (2B) and Mead, which also collected its sixth title this year, as the only schools in the state to earn six or more Scholastic Cup titles.
Last year Sehome edged Selah by a mere 10 points to notch Scholastic Cup No. 5.
This year the margin of victory over the Vikings was far more significant as the Mariners collected points in a variety of activities with a strong balance between athletics and academics.
Sehome earned points in 11 athletic events, highlighted by three state championships.
Sehome's boys' cross country won its fifth consecutive state crown with seven runners at the state meet registering an average time of 16 minutes, 39.8 seconds. Three runners, including senior Bruce Johnson (ninth overall, 16:27.2), senior Logan Franey (18th, 16:36.6) and sophomore Reed Smith (19th, 16:36.6), placed in the top 20.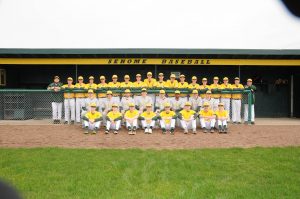 Over the past 11 seasons, the Mariners have won seven boys' cross country state titles and placed second four times.
The boys' tennis squad was also able to successfully defend their state crown after receiving second-place finishes at the state tournament from singles Shane Lynette and doubles Darren Ma and William Zhang.
The girls' track and field team, which nipped Fife, 57.5-52, to secure the overall team title, showed off its brains and brawns as the Mariners also took home the state academic title (3.823 GPA). Sehome received individual state championships from junior Mary Carbee (shot put and discus) and senior Abby Johnson (3,200).
Sehome also finished third in girls' cross country, fourth in girls' tennis and seventh in both gymnastics and girls' bowling.
Academically, the Mariners won state titles with their dance and drill team and in gymnastics. The 18-member dance and drill team, coached by Selena Storey, finished with a combined GPA of 3.598, while the Stephanie Mullins-coached gymnastics team had a GPA of 3.681.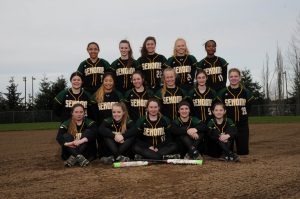 Additional top three state academic placings for Sehome include second-place finishes in boys' tennis and boys' wrestling and third-place finishes in girls' bowling, choir, orchestra and boys' soccer.
Points are also awarded for sportsmanship with teams suffering substantial point reductions for ejections from contests. The Mariners earned 25 points for sportsmanship, the highest total a school could receive.
Bellingham (635 points) finished 12th among 63 schools in the 2A ranks, while Lynden was 17th.
Squalicum (595) came in 16th in the 3A classification. The Storm captured the academic state championship in girls' soccer with a team GPA of 3.830 and girls' tennis with a 3.918.
Lynden Christian earned a second-place finish in 1A with 1,160 points – a mere 15 points shy of matching the total posted by state champion Freeman. It marks the third time the Lynx have finished as the runner-up in the Scholastic Cup.
Lynden Christian also produced three state academic champions, taking top honors in soft ball (3.799 GPA), band (3.691) and orchestra (3.637).