Silvia Reed, Events Coordinator for the Bellingham/Whatcom Chamber of Commerce since 2015, brings a unique perspective to her role in coordinating Chamber events. Prior to accepting the position, Reed was already a Chamber of Commerce member and a regular participant and volunteer in the events she now plans.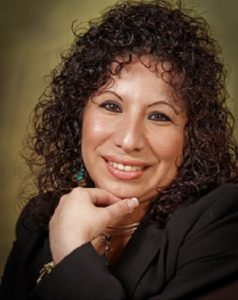 While living in the Middle East, Reed was involved in a women's organization whose purpose was to connect expatriate women from around the world while supporting a cause. It was while she was a part of this organization that she became involved with planning and promoting events. This opportunity put her on the track of a career in promotion and event planning.
As a volunteer with the Bellingham Chamber of Commerce, Reed knew the various aspects of events planning from working with staff through the actual event execution. Now Reed feels her role at the Bellingham/Whatcom Chamber of Commerce is the icing on the cake. "I love the energy and the opportunity to represent our organization," she says. Reed also enjoys working with sponsors, vendors, volunteers and everyone involved in each event. Her community involvement gives her a unique perspective. She truly understands what goes into a successful event such as the Annual Awards Dinner.
Reed enthusiastically describes her role as giving her the ability to create a unique event that allows her to learn something new each time. "There's something so tangible about coordinating a large event like the Junior Ski to Sea Race or the Haggen Family 4th of July Celebration," she says. "It's exciting!"
Next time you see Reed at a Bellingham Chamber of Commerce event, be sure to stop and say hello!
Sponsored