Submitted by: The Heliotrope Hotel
An aging inn that had become an eyesore in Bellingham's Columbia neighborhood has been extensively renovated by new local ownership and transformed into the Heliotrope Hotel.
The 17-room hotel at 2419 Elm Street will open for guests on May 15. An open house for the community to see the many changes is scheduled from 4-8 p.m. May 13, featuring treats, beverages, room tours and yard games.
The site has been given a major facelift, inside and out, according to David Johnston of Bellingham's Clearstory Investments. A spacious front lawn features a community space with a solid-fuel fire pit, a variety of yard games and an abundance of natural beauty. A community living room offers modern furniture, a welcoming fireplace, and other amenities. The guest rooms, ranging in size, include modern furniture and cabinetry designed specifically for the project by Smith & Vallee, creating warm, comfortable and modern environments with unique touches.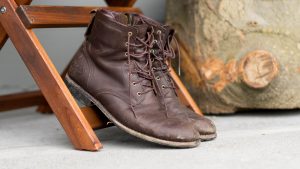 "The Heliotrope will provide a hip, modern, Pacific Northwest oasis with great local insight, thoughtful design, and warm hospitality, with contemporary and comfortable rooms and suites," Johnston said.
Built in the 1950s, the former Lions Inn Motel suffered from neglect and was attracting, "the wrong kind of attention," in recent years, Johnston said. Johnston, involved with the historic preservation and renovation of buildings in Washington for the last 20 years, had been eyeing the property for several years when he was approached by Peter and Aimee Frazier, longtime local residents and vacation rental hosts.
They acquired the property and then gained several more partners, including: Tim Green of Bellingham, a long-time hospitality professional; Wes Smith and Andrew Vallee, owners of Bow-based Smith & Vallee which designs, builds and installs quality cabinetry and distinct furniture from sustainably harvested Western Washington woods; and Robert Hall, Bellingham commercial property investor and owner.
For reservations or more information, call 888-966-0801 or visit www.HeliotropeHotel.com.