March saw the addition of many new and interesting local reads to the pages of WhatcomTalk. Each month we like to take a look back at what most resonated with our community. Here are some of WhatcomTalk's most read stories published in March: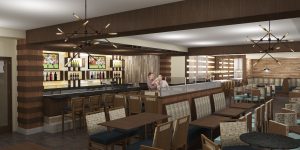 B-Town's raw bar plans to serve raw oysters, salmon carpaccio, hamachi crudo, ahi tuna, scallops, clams, peel & eat spot prawns, crab cocktail, shrimp cocktail and more. Bento Boxes will offer combinations of tuna or salmon, poke, sashimi or carpaccio, seaweed salad, yuzo miso or ponzu sauce, and edamame. Fresh flavors featuring the Pacific Northwest's maritime bounty are sure to keep any seafood lover satisfied. This article on B-Town was WhatcomTalk's most read in March.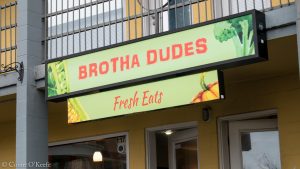 Brotha Dudes' mission statement is to create fast, affordable and healthy food, three things much needed in the college town. The origin of Brotha Dudes' namesake is every bit as unique as the food they serve up. Bellinghamsters are excited about this new eatery, as evidenced by its ranking in WhatcomTalk's most read stories in March.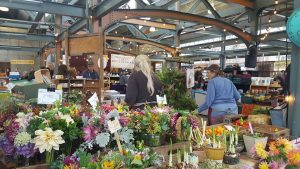 The Bellingham Farmers Market supports local sustainable agriculture by connecting the public with local farmers, artisans and other producers in an economically viable marketplace. What started as a dream for the founding members has grown into one of the largest farmers markets in Washington State, and a destination for both locals and tourists. Their 25th season opened April 1 with a fun celebration for the whole family.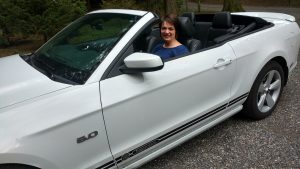 Meester is the only one among more than 100,000 independent Tupperware consultants in the United States and Canada to earn a third Mustang convertible for reaching sales goals earlier this year. Nobody else in the history of Tupperware, which has provided food preparation, storage and serving solutions since 1946, has accomplished the feat.
WhatcomTalk is a digital media company sharing positive stories about people, places and businesses in Whatcom County. WhatcomTalk offers content marketing and online options to advertise across our community social network in Bellingham, Lynden, Ferndale and beyond. Advertise with WhatcomTalk to reach your target market, grow your brand, and measure results.