Submitted by: Meals on Wheels and More
Meals on Wheels and More's Second Annual Traditional Irish Dinner and Silent Auction, held at the Bellingham Cruise Terminal on March 11, 2017, featured music by Maggie's Fury and Irish Dancers from Opus Performing Arts Studio. Dinner was provided by Haggen Market Street Catering along with beer from Aslan Brewing Co., Boundary Bay, Kulshan Brewing Co., Melvin and Wander Brewing.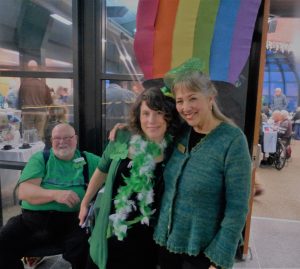 "We are overwhelmed by the support we received from our local businesses and the entire community," said Julie Meyers, Director, Meals on Wheels and More, for Whatcom and San Juan Counties.
Over 70 local businesses, including sponsors, contributed, and the sold out event was so successful, it has already been booked for March 10, 2018. Save the date!
Meals on Wheels and More's meal delivery program for homebound seniors has increased 33 percent in the last two years, while federal funding for the program has remained flat for the past five. Fundraisers, such as the Irish Dinner, are vital to their success. There are ways people can contribute to the program including volunteering, monetary donations or supporting upcoming fundraisers.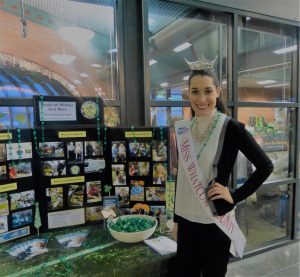 All proceeds from the event support Meals on Wheels and More, a program of the Whatcom Council on Aging, a 501(c)(3) nonprofit organization.
Meals on Wheels and More supports the health and independence of older adults in Whatcom and San Juan Counties by:
Delivering nutritious meals to homebound adults age 60 and over
Serving senior meals at local community centers and senior housing
Providing nutrition education and nutrition case management.
For more information, please contact Julie Meyers at 360-733-4030 ext. 1025, email at jmeyers@wccoa.org or go to www.wccoa.org.