Still Life Massage and Float is a family-owned wellness clinic located on picturesque Squalicum Harbor. While its roots are in medical massage, their clinic has expanded to include floatation therapy. Still Life's practitioners use a variety of modalities – which they refer to as their "bag of tricks" – to meet the diverse needs of their individual clients.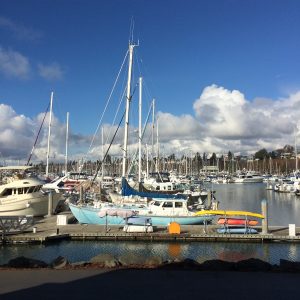 "Every client who walks through the door is going to want something different," shared owner and founder, Shannon Fuller. Shannon has been practicing massage for 15 years, many of which she operated as a sole proprietor. She started Still Life Massage five years ago in a different location but when she and her husband, Tim, decided to add flotation therapy to the mix, they knew it was time to expand. Today they can meet the needs of just about any client given the wide range of services they are able to provide.
"I consider myself a matchmaker, finding the right therapist for the right client," she explained. "We offer all different kinds of massage." Each of the practitioners at Still Life have their own specialties and are therefore able to provide a wide variety of massage including abdominal massage, craniosacral therapy, cupping, medical massage, pregnancy massage and Swedish massage. "We are considered a medical massage clinic but we offer a little bit for everybody," added Tim.
The team at Still Life Massage and Float is collaborative and non-competitive, which helps them meet the needs of clients if their journey changes, or adapt if they need to try a new practitioner to get the best experience. Therapists can refer clients to one another to help meet specific needs or find a better fit. "We work together as a team," Tim said. "We really do all have harmony."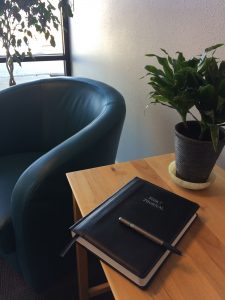 That harmony gives practitioners the space to fully share their unique talents and passions with their clients. "Massage allows me to affect people's lives in such a positive way," shared Tess Hustead. She's been practicing massage for about five years now but with her empathetic nature and experience with energy work, massage was an instinctive progression. "It was another way for me to express my caring and my compassion," she said. "I've always been a natural caregiver."  
Yvonne Newgard has been practicing massage since 2006 and has a strong client following in Whatcom County. She works in a variety of modalities to meet her client's needs but she was emphatic about the benefits of cupping, a therapy originating in Chinese medicine. "I just love cupping," she said. "It decompresses muscle tissues using negative pressure, dislodging toxins and debris that are stuck." Cupping helps reduce inflammation, stretches muscles and connective tissues, and aids in circulation, in addition to a host of other benefits.
Still Life Massage and Float's mission is to hold a space of stillness where practitioners can use intuition and clinical knowledge to facilitate healing acute and chronic conditions, and where clients feel safe and calm reaching a deeper sense of relaxation and self-healing. The Still Life team prides themselves on a calm and safe environment. The peaceful energy of their space is palpable.
"Everybody who comes through the door for massage or for float feels like they've left the world," said Tim. For many of us, the pace of the world feels like it quickens every day. That speed makes it challenging to remember to be gentle with ourselves, but that makes acts of self-care all the more important. Massage and floatation therapies not only help provide much needed rest and retreat, they often help people process the joys and traumas of life."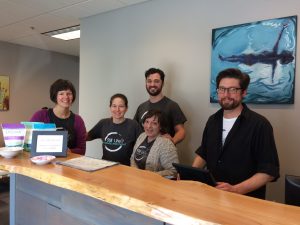 "People's life stories are told through their bodies," shared Richard Secrist. Secrist is able to make use of his Masters in Spiritual Psychology to hold space for clients if emotions come up during physical treatment. "A lot of times with bodywork stuff will come up, so that experience is helpful to be present with the client when that happens." He's also noticed that practicing massage on others has changed the way he cares for himself. "I realized that, in order to help them, I had to help myself."
And that's really what's at the heart of Still Life Massage and Float's bag of tricks: Providing space for deep, radical healing.
"Everyone is cared for," Shannon said.
Still Life Massage is located at 19 Bellwether Way #101 in Bellingham. Make an appointment online or give them a call at 360-647-2805.
Sponsored