Opening soon for breakfast, lunch and dinner, northwater at Bellingham's brand new concept hotel, Holiday Inn & Suites, plans to feature regionally focused food from the Pacific Northwest. Behind the creative menu, boasting memorable flavor profiles, is Executive Chef Christy Fox.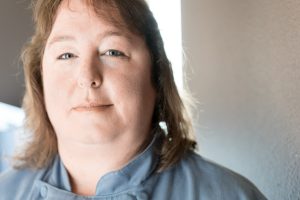 Christy brings her years of passion with food to northwater which enables her to create a diverse menu that embraces the many cultures of the Pacific Northwest. Utilizing the best of what the region has to offer and by working with local farms and artisans she is crafting a menu to serve a wide range of exciting and interesting foods to please the palette. It's important to her to include many choices for people with food sensitivities so everyone can experience northwater. "I am looking forward to providing taste tempting meals that offer a wide range of dining experiences, a quick business lunch, a leisurely dinner or happy hour with friends," states Chef Fox.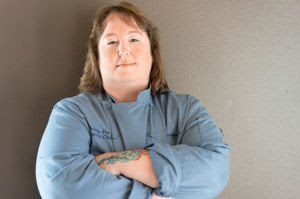 Situated across the parking lot from the Bellingham airport, northwater offers an inviting atmosphere that strives to bring the outdoors inside with homage paid to all aspects of water, predominant in our unique corner of the world. Styled with comforting slate blues, etched glass and a water feature, northwater creates a feeling of balance and community with plenty to keep the senses alive. It's the perfect place to relax before checking in for your flight or waiting for arriving family and friends. Locals and visitors alike can enjoy a memorable meal full of fresh ingredients and exquisite flavors served by a team of friendly professionals.
The restaurant will introduce the freshest of coffee to the area, roasting their own northwater brand daily in their custom roasting room on site. Enjoy with your meals and also buy a bag to take with you!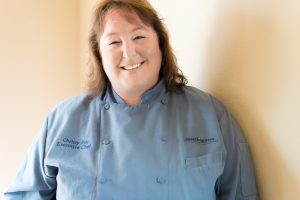 Future plans include the unveiling of the northwater whiskey society, a platform where connoisseurs can develop their knowledge of the spirit by attending special tastings with specially designed pairing menus to compliment a vast variety of whiskeys.
At northwater, you can look forward to creative specialties from Chef Christy's imaginative culinary expertise. For Christy, the work she continues through northwater will come from her love of the region and local offerings paired with 25 years' experience as a chef. For Christy, food is about community. "It's about gathering," Christy shares. "It's about bringing people together and enjoying great food and drink in that moment in time."
Holiday Inn & Suites Bellingham / northwater is located at 4260 Mitchell Way. www.northh2o.com