Many talented and compassionate people shake their heads when faced with suffering happening around the globe. Others take up the gauntlet and see where their passions will take them. Cancer expert and humanitarian, Dr. Binay Shah, reaches out to the world from his small Barkley Village office.
While a naysayer would call Dr. Shah's mammoth project to bring hospice care to terminally ill patients in Nepal and soon, India, quixotic, Dr. Shah has already reached some of his goals. His words, "Countries have manmade boundaries, humanity does not," sum up Dr. Shah's daily philosophy.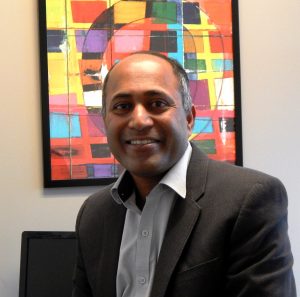 His mission began as a child when he felt compassion for people around him suffering from illness. "I grew up in Nepal where I saw people dying from preventable and treatable diseases all the time. Being a doctor was not really in my plan. My goal was to study biochemistry and find treatment to diseases that were incurable. I took the medical school entrance exam because of my father's insistence.
"There were only thirty seats and about a thousand applicants. When I got selected in the entrance exam, there was pressure to go to medical school. Being a doctor helped me see the world from a very different angle. I realized there was much more that needed to be done, and I couldn't waste another minute waiting for my career to take off."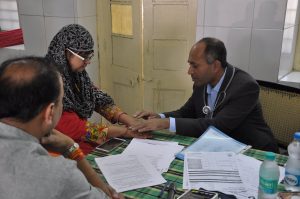 Dr. Shah's day job is as an Oncologist/Hematologist at the Peace Health United General Hospital in Sedro Woolley. Given the busy schedule of a cancer specialist in the Pacific Northwest, it's easy to wonder where Dr. Shah finds the time to lead the Binaytara Foundation. His work through the foundation includes partnering with the government of India to create hospices, organizing on-going cancer care summits in Bellingham, and composing cancer care conferences with big-name experts from the field of cancer presenting.
While the 41-year-old medical doctor and humanitarian boasts impressive accomplishments, he also faces barriers, especially in helping underprivileged people. His can-do attitude touches the heart. "I am an optimist and I have always believed in the saying, 'If there is a will, there is a way.' In my experience, most barriers can be overcome if we take the time to listen and respect others' views. Our approach to problem solving is collaboration and partnership. We have been very successful in forging collaborations that help us stay focused. Like Henry Ford said, 'Obstacles are those frightful things you see when you keep your eyes off your goals.'"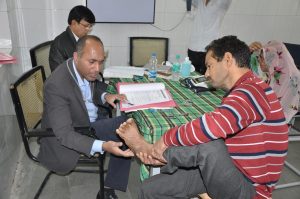 At his foundation office in Barkley Village, Dr. Shah's eyes lit up when he mentioned the collaboration with the Indian Government to bring a home hospice program to Madhya Pradesh, India. This project will serve 73 million people in the Indian state. The foundation has already brought hospice care to Nepal and transformed the lives of 70 patients and their families at the cost of $25 a day. And, locally, Dr. Shah and the Binaytara Foundation have set a mission to ease the suffering of local cancer patients.
"One of the programs is helping cancer patients with young children obtain childcare and help them with meals so that they don't miss their medical appointments, and the patients' older children don't miss their schools to babysit their younger siblings," Dr. Shah said. "The other program we are doing in this community is a monthly cancer patient summit that will focus on educating, empowering and advocating for cancer patients. This program is designed for the general public and will feature expert talks and panel sessions. The first summit is happening on February 26, 2017 at the Bellingham Country Club."
It's not surprising that Dr. Shah cites a Catholic saint who also worked tirelessly to ease suffering among underserved populations as his inspiration. "Mother Teresa's work inspired me to help others. But my everyday inspiration comes from ordinary people who do extra-ordinary things. Each one of us is making a difference in someone else's life. Many of us don't even realize that. Every day I meet people from various backgrounds, some of them going through their toughest battles in life. It amazes me to see how inspiring and unique each person's life stories are and how incredibly positive some of them are despite their hardships. These people inspire me to do more for humankind," confided Dr. Shah.
No doubt Dr. Shah's compassion inspires people who encounter him. He reminds us, "Knowing that life is transient, I feel the urgency to do something now and not wait another minute. I feel very privileged and I think if privileged people like me don't help the less privileged then who else will?"