Many Whatcom County residents say that it is a privilege to work, live, and play in this far northwest corner of Washington State. Whatcom County has struck a balance between large corporate chains and locally-owned businesses. This is reflected in each community and its chamber of commerce members. Each year regional chamber of commerce members vote for peers who contributed to business communities and the communities at-large.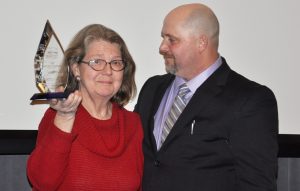 As another year ends and a new one begins, the Ferndale Chamber of Commerce hosts its Annual Awards Dinner. The anticipated event takes place at the Silver Reef Event Center on January 19, from 5:00 p.m. to 8:30 p.m.
Still in the early stages of preparation, Ferndale Chamber Executive Director, Ann Serwold, reflects on successes for the Chamber members and the strength of Ferndale's business community. "We believe that giving recognition to local businesses that are out doing, giving, sponsoring and volunteering in our community makes them feel good about their hard work," Serwold says. "It goes a long way toward them continuing those efforts and it is something that businesses strive for, which in turn makes our community better."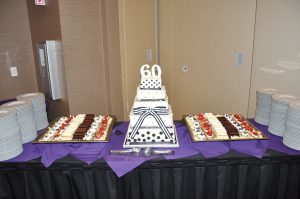 The Ferndale Chamber presents several awards to member businesses each year. These awards represent values held by Whatcom County residents such as an Environmental Star Award. Some business owners also volunteer in their community or include community support in their business structure as is the case with previous Member of the Year Winner Carol Bersch.
"The awards are self-explanatory," Serwold says. "The Ambassador of the Year and Board Member of the Year are both only selected by their respective peers. The winner is the person who contributed the most to their position. The Volunteer of the Year is someone who is always there helping when asked, not just for the Chamber but for other community organizations as well. Up and Coming is a new member (within two years) who has really stepped up and been active in supporting the Chamber by donating and volunteering." The coveted Member of the Year award is selected by the past 12 Members of the Month awardees. Other awards include the Presidential Recognition Award and the Executive Recognition Award.
Past Member of the Year awardees include Kelly's O'Deli and Carol's Cake Design.
Carol Bersch of Carol's Cake Design won the Member of the Year Award in 2012 and then again in 2014. "The Ferndale Community made it easy for me to be the best salesman for my business," Bersch says. "I offered a great product with specialized skills at an affordable price. The community became my cheerleaders and fans by promoting me to succeed." Carol's original business plan included baking cakes, teaching women who suffered from domestic violence cake decorating skills and opening an incubator kitchen. This is an industry term for a licensed, safe, and clean kitchen.
Ann Serwold will emcee this year's award banquet which will include speeches from Mayor Mutchler, the outgoing Chamber President Adrian Hilde and the incoming Chamber President Sarah Koehler. Silver Reef is catering the event. As of this writing, sponsors include Starvin' Sam's Mini Markets, Phillips 66, Best Western Heritage Inn, FizzPop Media, Premier Dental and Peoples Bank.
"This event reflects a great year of growth," concludes Serwold. "With over 75 new members (a record) and 280 members total (another record), it's been a great year to be a part of the organization. It will be fun to celebrate that in January."