It's your usual morning drive. You're headed to work sipping that early brewed pick-me-up. What could be more fun than listening to KAFE 104.1's Dave & Mandy in the Morning? With a daily "Brain Strain Game," a "Fabulously Frugal Fact" and news intended to leave you on a positive note, Mandy Richards and her co-host, Dave, visit and play all of today's variety.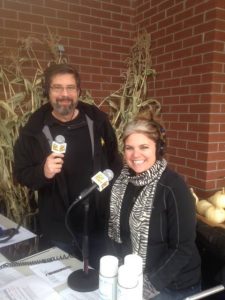 Mandy got her start in radio with KUGS at Western Washington University. But her interest in radio started even earlier. Attending concerts as a teenager, Mandy was much more interested in hanging around the radio station table, wondering if she was seeing any of the DJ's she heard on the way to school, than standing in line to get autographs from stars. In her mind, radio DJ seemed like an out-of-reach dream career. Unbeknownst to her at the time, out-of-reach would soon be within her grasp. Finding and then participating in the college station at Western allowed Mandy to see possibilities. "I started off as a news reader," Mandy says. "Then I hosted a couple of shows there for several different quarters."
Majoring in Communications, Mandy decided to boldly approach Cascade Radio Group and ask for an internship. "It's funny actually," Mandy shares. "I went and I just approached the general manager at Rumors. They were hosting a radio event one night and I thought, 'I'm just going to do it. I'm just going to go up and ask them if I can be an intern.' So I did and they invited me to do an internship."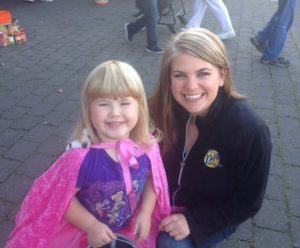 When her internship was up, Mandy was offered the opportunity to work for Cascade Radio Group and gladly accepted. For the following eight years Mandy paid her dues in radio, starting out working overnight hours on the weekends. She eventually migrated to Sunday and then Saturday afternoons. She worked her way up to doing fill-ins at any time of day as well as promotions behind the scenes. "I really, really liked it," Mandy shares.
"I always knew that I wanted to do the morning show because that's the coveted position in radio," Mandy recalls. "It's the most listened to time slot." During the morning, radio hosts have the opportunity to capture active attention and share in their listeners' lives. "People that listen in the morning are really actively listening," Mandy shares. "They laugh along through the segments. They play the contests. They call in and give their opinions on stuff."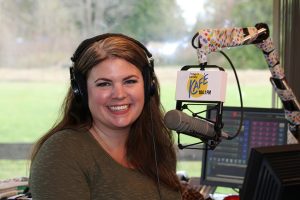 When Dave's previous radio partner announced that she was moving, Mandy recognized how much she wanted the job and began working on a strong case for why she should be hired. As the youngest person in the area who would be doing morning radio, Mandy shared her thoughts on attracting younger listeners and a wider age demographic. "I made my case and I got the job!"
When first finding her voice in radio, Mandy could have easily succumbed to trying to be like her beloved predecessor. Instead she dug deep inside herself and looked towards the types of topics natural to her own interests. Mandy developed "Fabulously Frugal Facts" as her approach to finance as a topic. When it comes to her audience, she envisions her listeners as friends. "I just try to think about it as a big group of people hanging out, like we're all sitting around the breakfast table having a conversation," she says. "I really do consider the people that are listening as part of the gang."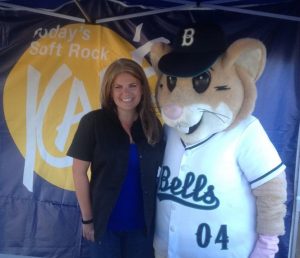 When approached by Top 7 Under 40 as a nominee and then winner, Mandy was asked what her biggest career achievement was. "I think I've already had it," Mandy explains. "By working eight years of shifts that weren't quite as glamorous to get where I am today, I really paid my dues." For Mandy, being on the morning show really is the highlight of her career. Rather than thinking of what could be next, she prefers to think about how she can improve and get even better at the dream job she already has and loves.
Seeing all Mandy has accomplished in radio, it's no wonder she made it as a top 7 under 40 winner. There is so much more to her on a community level as well. Mandy is an active member of four boards: The Max Higbee Center, Futures NW, Whatcom Young Professionals and her neighborhood board. She also utilizes her voice in radio to promote charities such as the food bank, the humane society and the Royal Family Kids Camp. Mandy has a blog on the KAFE 104.1 website connecting community through Mandy's To-Do-List. To hear more of what's going on with Mandy Richards, catch her and Dave on air at KAFE 104.1 weekday mornings from 5:30 – 10:00 a.m.
Sponsored