The holidays are upon us again, time to gratefully gather with family and friends. We count our blessings and try to slow down a bit to enjoy the season. But as we give thanks for all that we have this Thanksgiving Day, we must also remember those in Whatcom County who too often go without. It's time to pitch in, help out and offer Thanksgiving meals for those in Whatcom County in need.
The following organizations generously provide meals to everyone around Thanksgiving. Please support them, if you're able, by volunteering or through donations as they support so many who need their help.
Saturday, November 19
10:00 a.m. – 12:00 p.m.
2034 Washington Street in Ferndale
360-714-9029
An addition to regular distribution of turkey and a bag of holiday fixings prior to Thanksgiving on November 16, 19, 21, and 23.
1671 Main Street in Ferndale
360-384-1506
Thanksgiving dinner for seniors (age 65 and older). Reservations are recommended a week ahead of time.
Thursday, November 24
12:00 p.m. – 2:00 p.m.
1301 East Maple Street in Bellingham
360-676-9900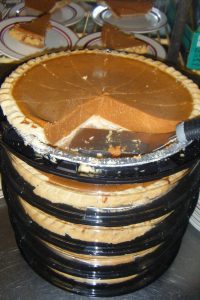 A traditional day-after-Thanksgiving meal.
Friday, November 25
Assumption Church Gym at 2116 Cornwall Avenue in Bellingham
12:00 p.m. – 2:00 p.m.
360-733-5120
Thanksgiving gift baskets provided for regular Project Hope clients.
Monday, November 21 and Wednesday, November 23
9:00 a.m. – 3:00 p.m.
205 South B.C. Avenue #105 in Lynden
360-354-HOPE (4673)
Serving a Thanksgiving meal the week before the holiday (will be closed on Wednesday, November 23 and Thursday, November 24).
Thursday, November 17
11:30 a.m. to 1:30 p.m.
Faith Lutheran Church at 2750 McLeod Road in Bellingham
360-739-7335
Old Town Café serves up its 44th annual free Thanksgiving dinner.
Thursday, November 24
10:00 a.m. – 3:00 p.m.
1316 West Holly Street in Bellingham
360-671-4431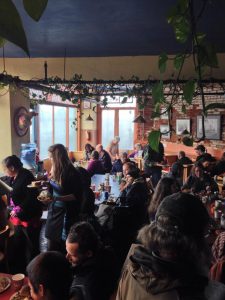 Free Thanksgiving meal – all are welcome.
Wednesday, November 23
2:00 p.m. – 5:00 p.m.
2912 Northwest Avenue in Bellingham
360-733-1410
Thanksgiving meal.
Thursday, November 24
11:00 a.m. to 1:00 p.m.
Fountain Community Church at 2100 Broadway Street in Bellingham
360-734-9003
Additionally, community members in need can sign up for Salvation Army holiday food baskets and gifts, which include food, a coat, socks and two gifts for kids. Apply from 10:00 a.m. to 3:00 p.m., Monday through Thursday, with proof of income, ID for all in household, and proof of address. (Social Security card/citizenship is not required.)
Folks can also apply to be paired with a holiday gifts sponsor family during these same hours.