Submitted by: Chuckanut Brewery & Kitchen
It's not often that a small craft brewery can say they have Marzen Lager and Baltic Porter for the holidays. But November is a lucky time to be drinking some great Chuckanut beers with these two special craft lagers on tap in the Pacific northwest. Both beers are malty, drinkable beers with distinct features highlighting the use of specialty malts and European hops. Balanced and food friendly Marzen is copper in color with a complex malt structure that goes great with roasts. The Baltic Porter is deep in color, rich, and a full bodied aged lager. It goes great with winter squashes however they are prepared.
Chuckanut Marzen is incredibly smooth with a slightly sweet palate, and an almost spicy flavor complemented by a deep toffee like aroma. Chuckanut's Marzen lager has an appetizing bitterness that serves to balance rather than challenge the malt underpinnings.  At a strength of about 5.7 percent, it's slightly stronger than Pilsner, but not as strong as a Bock beer. Marzen pairs great with roast turkey, char-broiled steaks, pizzas and burgers. It's absolutely terrific with ham when it's glazed, honeyed, or peppered. Chuckanut Marrzen has won numerous awards both nationally and statewide and is always sought out when available. It will be served at several festivals, at Chuckanut Brewers nights around the Puget Sound this holiday season, at the Kitchen in Bellingham and at the Tap Room at the Port of Skagit.
Chuckanut Brewery's Baltic Porter has been aged a year and is being released in very limited quantities the day after Thanksgiving as thanks to all the loyal Chuckanut fans who have been supportive during 2016. This amazing lager historically was brewed in the Baltic countries and fashioned after the British Porters and Russian Stouts using traditional lager yeast. Baltic Porter is a high alcohol beer with just enough bitterness to balance the sweetness of its dark malts, lots of dark fruit aromas and flavors, and a smoothness that deceives its high alcohol content. Available only at Chuckanut's Kitchen in Bellingham and the South Nut Tap Room make sure to get in before it's all gone.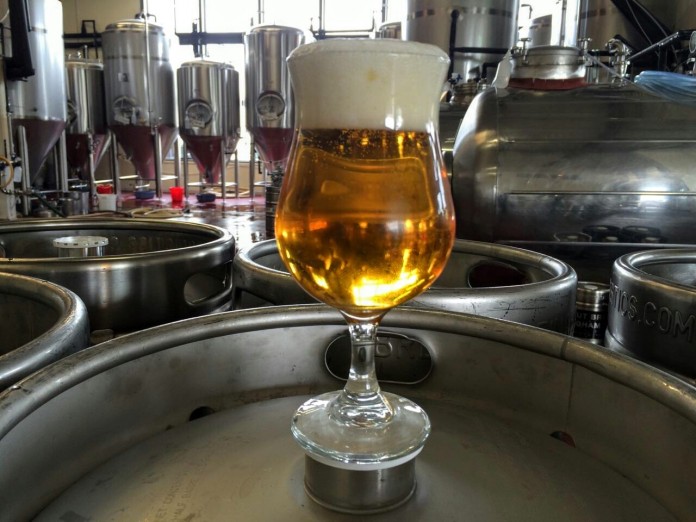 Both Chuckanut Brewery & Kitchen and Chuckanut's South Nut Tap Room will be closed on Thanksgiving Day so staff can spend time with family and close friends. Both locations will open again on Friday, November 25 during regular hours with the tapping of the Baltic Porter. Don't forget to do some of your holiday shopping at Chuckanut as gifting the new line of schwagg is a great way to show your love of family and friends!
Chuckanut Brewery & Kitchen, located at 601 West Holly Street in Bellingham, was awarded the National Small Brewpub/Brewer of the Year 2009 and National Small Brewery/Brewer of the Year 2011 at the Great American Beer Festival in Denver, CO.
Experience these special craft lagers for yourself:
The full service "Kitchen" serves from 11 am every day to guests of all ages with an eclectic, fresh, local menu. The South Nut Tap Room at 11937 Higgins Airport Way in Burlington is open Monday, Wednesday and Thursday from 3:00 p.m. to 7:00 p.m. and Friday, Saturday and Sunday from 12:00 p.m. to 7:00 p.m. It serves all ages. You are welcome to bring your own food or get some food from the trucks – Pizzaza (Friday) and Vagabond (Wednesday) or other guest trucks when they are present. Check out additional information about Chuckanut Brewery & Kitchen on their website.