Holiday spirit flows at BelleWood Acres with seasonal shopping and activities!  Weekends on the farm, located at 6140 Guide Meridian, will be full of festive fun to celebrate the season and provide guests with a unique shopping and entertainment experience.  BelleWood Country Café, Farm Store and BelleWood Distillery's tasting room open daily from 8:00 a.m. to 5:00 p.m.  Destination distillery tours are offered every Saturday and Sunday for guests 21 & over. Register online at bellewooddistilling.com. The Whatcom Art Guild enlivens the BelleWood Art Gallery with paintings, photographs and other pieces featured by local artists. Everything kicks into high gear at 10:00 a.m. on the weekends when several special activities will be offered for the entire family.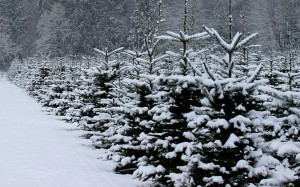 November 25-27
The season commences with a sale of fresh cut Christmas trees and wreaths. Noble Fir and Douglas Fir come in many heights. Warm mulled cider is free. Kids can get crazy crafting ornaments. A roaring bonfire will be available for toasting s'mores- weather permitting. Host John Belisle will design specialty cocktails with our "Farm to Glass" Pumpkin Spice Liqueur. You can sip and shop to your heart's content in our market featuring local country gifts.
December 3-4
Sales of Christmas Trees and Wreaths continue, as well as S'mores at the Bonfire, free mulled cider and kids' ornament decoration. The distillery will spotlight BelleWood's Reserve Brandy.  Community choirs will add to the ambiance on both Saturday and Sunday.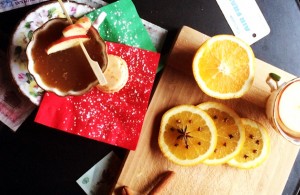 December 10, 11, 17 & 18   
Santa is in the house from 12:00 p.m. to 5:00 p.m. It will be a great family photo opportunity! There is no better country backdrop. Relax on an orchard ride all aboard the Horsedrawn Sleighbell Trolley from 1:00 – 4:00 p.m., a delight for the whole family. Kids get to decorate Christmas cookies this week and sing along with Dave Nellis and our all-star community choir! S'more's, Shopping and Sips continue and breakfast and lunch are available. So much fun…
December 19, 20, 21 & 22
School is out for Christmas break. Let Elf Heidi entertain your children while you shop and eat.  From 11:00-2:00 p.m., Heidi will lead crafts, coloring and other activities for children while holiday movies play on the big screen.
BelleWood will be closed at 3:00 p.m Christmas Eve and all day Christmas Day and New Year's Day.
For more information check out www.bellewoodfarms.com or the BelleWood Acres Facebook page.