Over his 30-year career David Pillinger has worked on six different continents for countless media companies, including Allsport, Getty Images, Corbis, Reuters and seven national newspapers in England and Australia. In the early days of his career he would process and edit film by hand for news photographers, but he loved photography so much that he couldn't resist sharing it with others.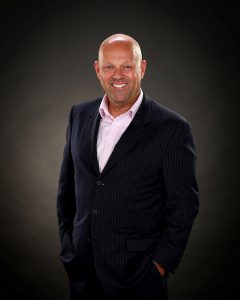 "When I joined Getty Images in Australia I became a defacto salesman because I loved pictures so much. Loving the product made me good at selling it." His love for the stories good photographs tell made him a natural at selling to publishers worldwide. That skill was put to the test one night 15 years ago while he worked for Getty in Australia.
"I got a text message from a friend at 10:30 at night saying 'Hey if you're awake, switch your television on.' I saw what happened and went straight into the office," David said, describing his disbelief as he watched the events of September 11, 2001 unfold on the other side of the globe.
"It was around midnight by the time I got there, and just saw the pictures coming in from Getty of the obviously catastrophic story. I ended up spending 36 hours in the office just calling everybody under the sun." He called every newspaper in Australia, New Zealand, and all across Southeast Asia.
When all was said and done, he sold over $300,000 worth of photos in a day and a half. In fact, that passion for photos and the stories they tell led him to become an integral part of launching Getty's Southeast Asia news service. But it's the topic of his own magazine – Southside Living – that truly lit him up during our conversation.
"I've created this magazine out of thin air," he said, holding up the latest issue. "I made this."
Publishing a magazine isn't easy, of course. David put in a lot of time and energy to gain community buy-in and support from sponsors. But the challenges he's faced have been overshadowed by the positive feedback he's received as the magazine's reach has grown.
"It's not what I imagined it would be when I first started," he shared. "It's a lot more intense, challenging and fun than I thought it would be. But I've seen this magazine grow, and the response we've had from the community has been absolutely fantastic. I've met literally thousands of people."
Southside Living Magazine serves the Chuckanut Drive, Edgemoor, Fairhaven, and South Hill communities, and in its 2.5 year existence it's grown to reach 3,000 households. The free magazine is supported entirely by sponsorships, so David has developed relationships with local businesses. David encourages local businesses and nonprofits to submit articles for publication.
"You get exposure, we get content," he shared. He finds that this quid pro quo approach attracts writers who are invested in the community. Ad sales support the costs of publishing the magazine, and the magazine promotes organizations in the community by sharing their articles and photos. For example: Every month Southside Magazine publishes an historic photo of the neighborhood provided by the Whatcom Museum.
"There's so much negative news out there, but our magazine is family friendly, positive, and it's local, which makes it really refreshing," David said. Each magazine features individuals and families from the neighborhood, and at no more than 48 pages each issue is kept short and sweet so it's easy to get through.
Southside Living Magazine is published by David through Best Version Media, a fast-growing media company located in Wisconsin that has grown to publish 500 magazines nationwide in its decade of existence. In addition to publishing his own magazine, David serves as Division Manager for the brand.
"We are launching a brand new magazine somewhere in North America every 48 hours," he shared. "I'm now the Division Manager for five states, so I also recruit people to start their own magazines." While the advent of technology might leave some questioning if print has a place in our lives anymore, Best Version Media has focused on the more traditional magazine format on purpose.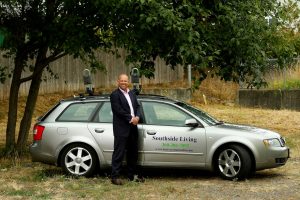 "We are print-only by design," David said. "We're growing so quickly and doing so well we don't want to mess that up by adding an online presence." That's right: Southside Living Magazine doesn't even have a website. But thousands of households receiving the magazine each month, David doesn't feel any pressure to change that. "What we're doing is working."
And while David's career has taken him all around the world, Bellingham is the place he and his son, Sidney, call home. His work publishing a magazine has only solidified his commitment to the community.
"I've had readers tell me that Southside Living is a great service to the community," he said. "I have deep roots in Bellingham, and I wouldn't have it any other way. I love it here."
If you have a story idea or would like to know more about receiving Southside Living Magazine, contact David Pillinger at 360-306-7092 or dpillinger@bestversionmedia.com.