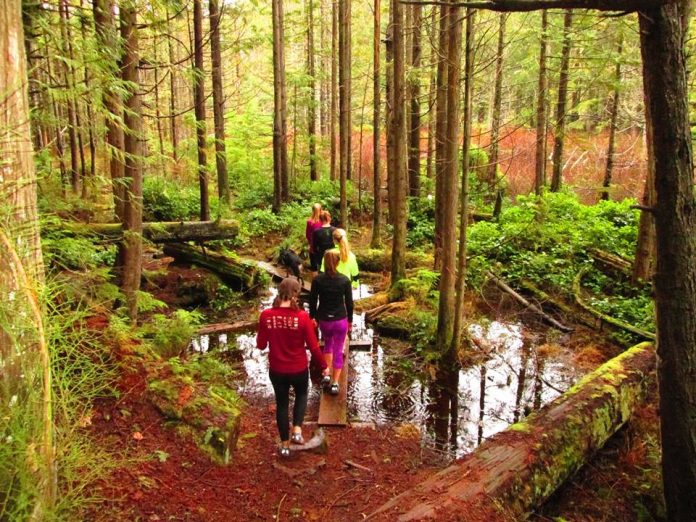 Bellingham can be described as a rainy college town where you can run into Ryan Stiles at Fred Meyer. It's the "City of Subdued Excitement." But there's a community within the community of kombucha-drinking, Subaru-driving Bellinghamsters that has only grown in recent years. They call themselves trail runners.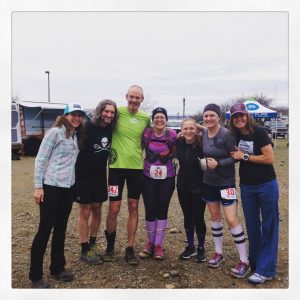 Bellingham's abundance of national park-quality trails makes it easy to run for hours without seeing pavement. That alone is enough to draw Ultra runners like Krissy Moehl, author of Running Your First Ultra to Bellingham to train for their 50k to 100 mile races. "In Bellingham you can live close to trails with technical roots and rocks, and have access to high alpine," says Moehl. "Deep forest trails are always nearby." Scenic vistas, lakes, and dramatic elevation changes add interest to daily runs that would become tedious anywhere else. Ultra runners like Moehl have no trouble finding engaging trails to facilitate regular three to four hour training runs.
The trails aren't only there for ultra athletes, however. Everything from the wide, flat trails of Whatcom Falls Park and the Interurban to the extensive trail system of the Chuckanut Mountains is within reach of any Bellingham resident with a craving for natural scenery. One of the most unique aspects of trail running is its accessibility. Bellingham's running community works hard to introduce the world of trail running to people from a range of running backgrounds. At the heart of this effort is local specialty shoe store Fairhaven Runners and Walkers. Their weekly drop-in runs allow runners of all paces and experience levels to explore new trails and make connections with like-minded community members.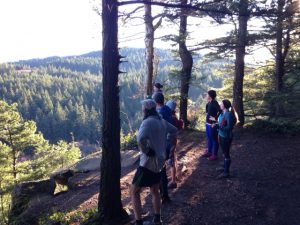 Runners with specific goals can find support from more structured training groups. Community running groups like Revolution Running, coached by Moehl and other experienced ultra trail runners, encourage experienced and aspiring trail runners to train together to attain individual goals.
"This summer, we had people training for 5k, 10k, half marathon, marathon – everything. The winter session is focused on training for the Chuckanut 50k in March. This year, five of our runners started the race, and five finished. It was really exciting." Coaches provide runners with individual training plans specific to their goals, but the group is able to do most training together. "Group atmosphere is important. It's all about the accountability of being with a group. People feel included," Moehl explains. Although these runners come from a variety of running backgrounds, they're unified by a common energy to explore Bellingham's trails.
Despite differing goals, the trail running community is bound together by an appreciation for easy-to-access natural beauty and a passion for the sport. "It's just a bunch of hearty people that love getting out," says Moehl, of Bellingham's trail running community, "There's no bad weather. They're not out because it's easy to get out; it's because they love it."
Those who find themselves admiring this community from afar have nothing to fear. People are commonly intimidated by the intensity of Bellingham's trails, especially when ultra-distances are brought up. However, according to Moehl, it's not about the miles. "It comes down to finding your own connection to running," Moehl clarifies, "The miles will come. If it's something you want to do and it's a goal, it will happen."