It wasn't long ago that senior portraits were taken very uniformly. Young women appeared in high school yearbooks with a black drape around their shoulders while young men wore suits and ties. With the exception of that familiar face or brightly captured smile, there wasn't a lot to differentiate individuals. Fast forward a few decades and times have changed. Now senior portraits can be created in a way that really represents the individual. For Mark Turner, owner of Turner Photographics, "Today that portrait is an opportunity to express your personality."
Mark knows that photographing seniors is all about capturing that final moment before they go off into the world on their own. The photos provide a way to cherish the 18 years you have spent together with your senior, from the time they fit into your arms to the time they leave the familial nest. The senior portrait is a way to remember who your child is and who they have grown up to become.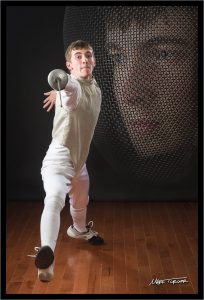 Having a portrait to honor that significant point in the timeline of your lives is more than just important – it's a need. "It's a need to remember what their loved one looked like at a point in time," Mark points out. "The need that I'm satisfying is the need for that image to stand the test of time. It's going to be there to look back on 20 years from now, 30 years from now."
More than a photo
Part of what makes Mark's photographs truly special is his attention to his clients. His consultation session is designed to get acquainted and find out what each individual is looking for. "It starts with sitting down with them to find out what their interests are — what excites them," Mark shares. It's during this time that the planning for the photo session takes shape. Figuring out the location and context for the images is the first step in showcasing each client's unique personality.
"We want to get a nice portrait, but we also want to do some things that really show what they are doing," Mark explains. "One of the most fun sessions I did last year was with a boy who is a fencer. This was a studio session for him, and he came in with full fencing garb. We did a whole series with him going through all the classic moves in fencing and ended up with a beautiful composite piece — multiple images of him as a fencer."
Each individual takes a photo session in a different direction. For one senior it could involve going out to the sports field, football in hand. For another, it could be capturing dance poses and movements. Mark's talent is in highlighting the way each personality uniquely shines. "Another young man was very much into running around in Birch Bay on the family's jet ski, so we went out on the water at high tide," Mark shares. "He's also a musician so right at sunset I had him playing his trumpet on the beach with the sunset behind."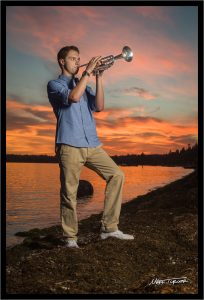 Primp, prep and plan
In a world familiar with cell phone photos and selfies — pictures often taken on a whim — Mark offers a contrasting approach. These are the timeless photos people want to come back to and look upon again and again. They're the photos that were taken with care and precision. Seniors go out and pamper themselves in preparation— hair freshly styled and make-up applied professionally. Pair this attention to detail on the seniors' part with Mark's invaluable photography and lighting skills, and you have images that will withstand the test of time, serving as keepsakes for the senior, their family, and future generations alike.
Just as time goes by so quickly raising a child and watching them grow, the senior year goes just as fast. With yearbook photo submissions coming up quicker than you realize (they're due in October), it's important to get that photo session in early. Mark recommends scheduling even before the senior year has arrived. Truthfully, scheduling that session in early is going to get you the best weather conditions as well — a gift that truly comes in handy, considering teens often want those outdoor photo shoots.
Get the whole family involved
Senior portraits are a special milestone in any teen's life. These photos mark the start of a senior's last year in high school, serving as a visual reminder of who they were and what they cared about in that moment in time. But as your senior grows and changes, your entire family unit does, too. Take advantage of your child's senior photo shoot as an opportunity to capture some special memories with the whole family.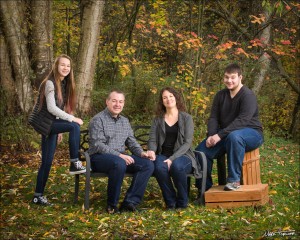 With any senior portrait session, Mark also offers a free family session. This is a wonderful opportunity for families to capture a special moment of everyone together before their oldest child leaves the flock.
To schedule and reserve a custom senior portrait session — with a free family session — contact Mark Turner at Turner Photographics by visiting Turner Photographics online or by contacting Mark directly at 360-671-6851.
Turner Photographics
4682 Wynn Road
Bellingham, WA 98226
360-671-6851
www.turnerphotographics.com
Sponsored