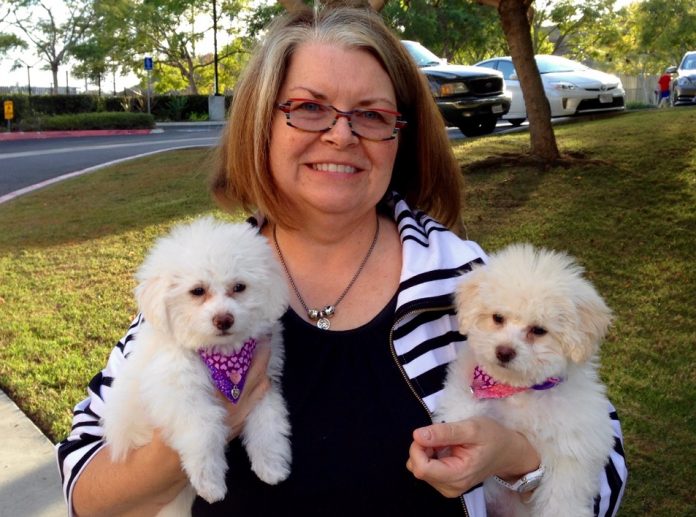 Submitted by One Dog At A Time
One Dog At A Time, a personal dog grooming salon in Bellingham, offers a unique five senses approach to dog grooming by positively activating each dog's sense of smell, hearing, sight, touch and taste. When dogs experience all five senses in a positive way, they have a positive association with the grooming experience and will display "happy feet and expressions" when returning to the salon, says owner Connie Sasaki. "Humans also experience these senses, but I believe dogs experience them to a more heightened degree. One Dog At A Time works hard to ensure that the dog spa experience is nothing but positive and that they will jump for joy when they return.
Connie summarizes the experience this way: "As you enter the salon, you will smell a clean environment that is diffused with a lavender scent for health and relaxation. You will also hear soft tranquil classical music playing ever so softly. You and your dog will experience eye-to-eye contact with the owner and a personal greeting that makes both feel welcome. All dogs are cuddled in warm towels after a bath and offered a ZiwiPeak treat (if authorized) that is healthy and includes no artificial preservatives, colors, salt, sugar, fillers or grains. Lots of hugs are given in both direction and a close bonding usually occurs on the first visit. On site there is a fenced-in area for dogs to stretch, relieve themselves or just get a drink".
Benefits Include:
Single dog environment. This is awesome for dogs that do not get along with other dogs.
Quiet space. Ideal for dogs that are sensitive to noise.
Cage free. The owner is totally engaged with your dog from start to finish.
Same groomer. Reduces dog's anxiety and provides consistent grooming.
One-on-one attention provides your dog with 100% attention, which dogs love.
Fewer distractions and less noise contribute to a calmer dog and focused groomer.
No forced air kennel dryers. Dogs are only hand-dried with various type of dryers.
Services are never rushed. Appointments are spaced to give each dog their own private time.
Reasonable all-inclusive price based on breed, size, condition of coat and behavior.
Connie is a certified groomer from the American Grooming Academy located in Temecula, California. She has been grooming dogs since she was a child, but it wasn't until she retired from HR positions at Stanford University and Watson Wyatt International that she attended the California state certified grooming school. Connie worked for the award winning grooming salon Best in Show located in San Diego, California. She attends national dog shows and events to learn the newest techniques, latest products and often has a booth where she offers her own line of high-end bows and bandanas. One such booth will be at the Whatcom Humane Society's Annual Dog Days of Summer Run/Walk Festival. This event is free and will be held at Padden Lake on Sunday, August 21 from 10:00 a.m. to 3:00 p.m. For details, contact whatcomhumane.org. Bring your dog and visit the many pet-related vendors, including One Dog At A Time.
For more information about One Dog At A Time, contact Connie by phone or text at 360-223-4644 or email her at OneDogAtATime2016@gmail.com.