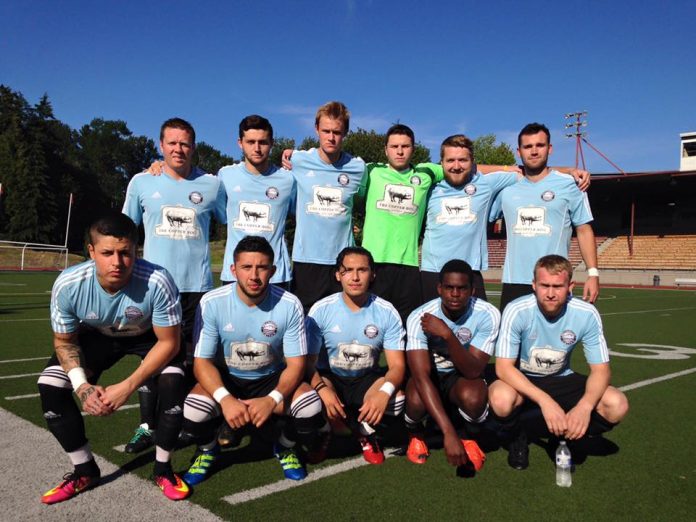 It's an exciting time to be a soccer fan in Whatcom County. From recent improvements at Phillips 66 Soccer Park to an action-packed season for Bellingham United Football Club, the ball is rolling when it comes to local soccer.
Known to fans as the "Hammers," Bellingham's semi-professional soccer team plays competitively in the Evergreen Premier League. Bellingham United FC is an adult male team made up of locals and players scouted from around the world. Each year, their season begins in April and runs through July.
"We've got a good energy with the squad this year," Head Coach, Lance Calloway, said in a recent KPUG interview. "We've got a great group of guys."
When they're not playing soccer, Bellingham United players shoot for another goal — to inspire young readers. This year, three local elementary schools participated in the Bellingham United FC Reading Challenge. The Reading Challenge is a fun way for United players to connect with kids about the importance of reading.
"It promotes not only reading but allows us the opportunity to reward those kids for being good students and completing the challenge," says Bellingham United FC General Manager, Marc Ronney. As a reward for completing the Reading Challenge, students received tickets to a match against Vancouver Victory. Among the crowd of 370 were more than 40 student readers. The game ended in a tie, with victory for neither team.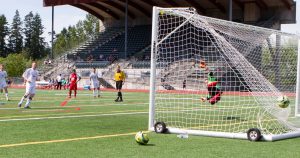 Overall this season has been going quite well for Bellingham United. "We are certainly in a better position than at the same point a year ago," says Lance. "Our returning players seem to be re-energized, as it seems they have something to prove after last season."
Currently in a three-way tie for second place in the Evergreen Premier League, Bellingham United is gearing up for a final series of home games in July. Join them at Civic Stadium July 10, 17, and 31 as they seek first place in the league. Tickets are available online.
Sponsored