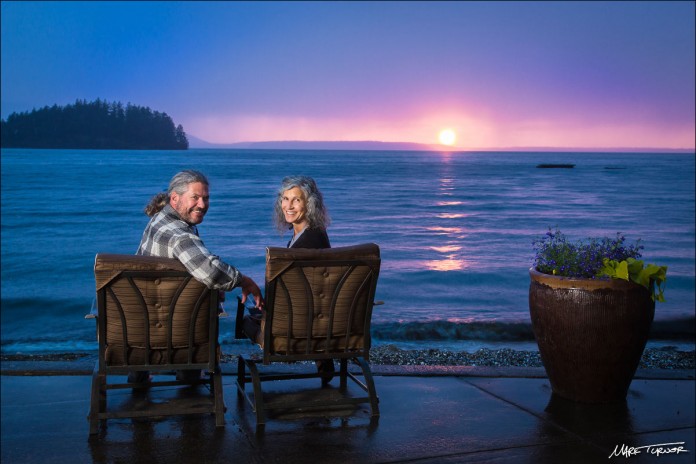 Looking for the family portrait you want to cherish for all time? Become timeless in a signature canvas by Mark Turner from Turner Photographics. Not only will this be the heirloom portrait dramatically gracing your wall, many of his pieces are embraced with the intent of passing them down from generation to generation.
Providing portraits since 2008, Mark has a long history in the photographic world, originally moving to the Pacific Northwest to work for Western Washington University in 1990 to work on interactive video design and production. Desiring to stay in the photographic field, he created a series of notecards once sold at an Allied Arts show. As times and seasons changed, Mark took on the gardening world, photographing for various gardening books and magazines. His passion for photographing nature led him to create "Wildflowers of the Pacific Northwest" — a well-loved field guide for any flower enthusiast.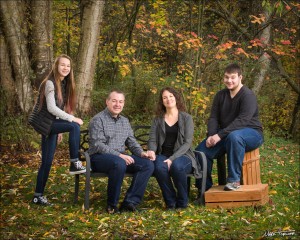 Photographing people amidst nature became a complimentary addition to his photographic skill — a skill that Mark doesn't take lightly, as he became a Certified Professional Photographer through the Professional Photographers of America. The testing and portfolio submissions were challenging, and Mark continues to participate in educational requirements to keep his certification active.
Though the certification is a clear indicator of his technical knowledge, the true evidence of his work hangs on the walls of his studio on Wynn Road in Bellingham. Portraits of all sizes and finishes, canvas and framed, are displayed in the viewing room giving customers a taste of what they can expect. "I really focus on creating what I would consider classic portraiture that will stand the test of time," Mark says.
In the age of digital and cell phone cameras, Mark honors the need to capture day-to-day experiences. Yet he continues to keep his niche for the timeless family portrait so often desired yet more difficult to take. "It's important for people to make those everyday pictures of their kids as they are growing and changing because as the mom and the dad, you're there in the moment. When you come to me for a portrait, it's a special occasion. You're going to dress up a little bit. You're going to get your hair cut and you're going to spend some time at it. We're going to think about it. It's a little bit of a big deal and it should be a big deal because it's something you are going to put on the wall and enjoy for a long time."
The beginning of the process for an heirloom portrait begins with that initial consultation. Mark meets with families, often in their home. So much is needed to create the perfect portrait. Here he goes over clothing choices needed to create a coherent look. Though most customers have a good idea of an outfit that will work, Mark is not above helping someone select that perfect item to create a timeless look. Location choices are discussed. For many families, there will be a special location in the family garden that they desire to have their portrait taken. For others, it will be that classic trip to Whatcom Falls, Larrabee or Semiahmoo. Wherever you want to have your portrait taken, Mark will make it work. He even has 5 acres of lawn, garden and woods at his studio location, making a natural outdoor background a convenient choice. Working out the details ahead of time leads to a more comfortable photography session, where Mark interacts with each family member, creating natural smiles and flattering poses necessary for a classic look.
Back in the studio, Mark shares his best photographs. The true magic begins here, with family's viewing their portraits projected onto a 40" x 50" screen. "I can show you your portrait at actual size on the screen and I can show it to you at scale on the wall of your home," Mark says. And it's easy to see how this is true. Mark can literally take a photograph of the wall in a home that is desired for displaying the portrait, then display on the screen what size portrait would look best on that exact wall. With a visual representation, it's easy to see what looks too big, what looks too small and what ultimately looks just right. "I help people get the Goldilocks size," Mark says. In addition, he can also portray what groupings of photographs could look like for a truly unique wall collage. Portraits can be shown as framed or without for a truly insightful view and several displays of the three finishes a customer can select from can be found around the room.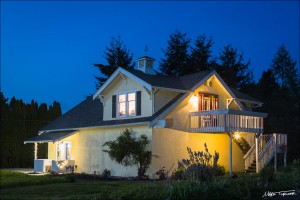 One of the more unique gifts of ordering a portrait through Mark is his willingness to install these works of art for each customer. "I will also deliver portraits to people's homes and put them on the wall for you," Marks says. "I take the hammer and the nails and the measuring tape and the masking tape and the pencil so that I'm measuring and getting your portraits on the wall looking perfect." Seeing those heirloom portraits displayed — it's the finale!
For more information about Mark Turner and Turner Photographics, visit Turner Photographics online or contact Mark directly by calling 360-671-6851.
Turner Photographics
4682 Wynn Road
Bellingham, WA 98226
360-671-6851
www.turnerphotographics.com
Sponsored