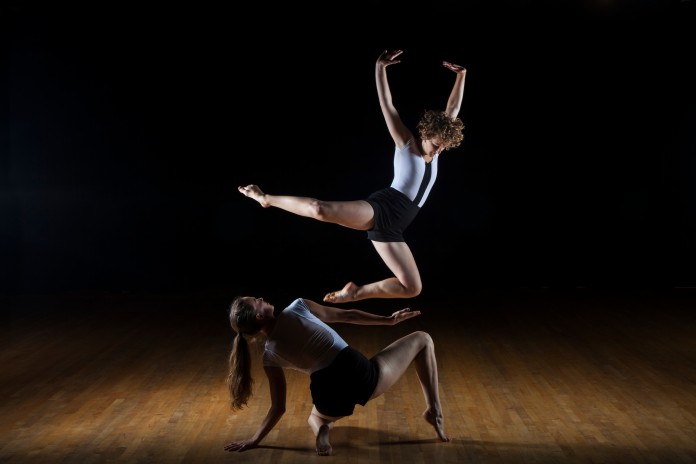 In 2005, a group of artists came together to solve a problem: They loved living in Bellingham but couldn't find opportunities to grow and challenge themselves as professionals in their chosen art — dance. They formed Bellingham Repertory Dance (BRD) to bring professional-level performance to the community.

"This aspect of the company has remained true throughout the evolution of the group," dancer Alethea Alexander explained. "The dancers who work with BRD are often people who want to call Bellingham their home and who have chosen this place over many others."
Alexander is currently dancing her second season with Bellingham Repertory Dance and is also Adjunct Dance Faculty at Whatcom Community College. She recently moved back to Bellingham from San Francisco because of the unique opportunities available in our small but growing city.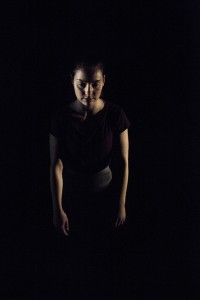 "There is visible growth in the industries of theater, music, boutique shopping, city-sponsored cultural events, use of public spaces for festivals and concerts, local food, and — of course — beer. I hope to see our dance community grow with equal fervor," Alexander said.
Many of BRD's dancers are involved in the arts community beyond the company. Founding member Brooke Evans is the artistic director for Opus Performing Arts. She noted that Bellingham Repertory Dance helps the arts community by bringing the kind of professional dance to Bellingham that is normally limited to big cities. These opportunities have strong impacts on young, aspiring dancers.
"It's gratifying to hear students talk about BRD and have the company provide a level of inspiration to these young dancers that is accessible for them," Evans said. "They know the dancers and look up to them and ask them for advice. It's not just dance on reality television they are experiencing second hand."
And the impacts don't end with the dance community.
"Bellingham Repertory Dance's presence is a valuable one, and there's nothing quite like it in town," Julie Machado explained. In addition to dancing with BRD, Machado is an educator at Bellingham Arts Academy for Youth (BAAY). "I think BRD adds a lemony zest to Bellingham's arts scene."
Bellingham Repertory Dance has come a long way since it's scrappy start ten years ago. Planning shows on a shoestring, founding members had to get creative to enlist help from choreographers and dancers.
"[When we first started] we reached out to choreographers in Seattle we had connections with," Evans said. "We offered them IOUs until tickets sales were in, then held auditions to find dancers!"
Because of their early collaborations with accomplished choreographers, BRD has offered their dancers special opportunities that even their peers in Seattle might envy.
"I've had the opportunity to work with more Seattle choreographers than dancers who live in Seattle do," Evans explained. "Making connections with choreographers in Vancouver, San Francisco, New York City and beyond broadens our dance community as a whole."
And now Bellingham Repertory Dance is celebrating their ten-year anniversary with a new milestone: Their debut performance at Mount Baker Theatre on April 9. Performers will include local and national professionals, with alum dancers such as Bellingham's Pam Kuntz (Kuntz and Company) and Angela Kiser (Stage Hackers), Las Vegas's Jackie­Lou Breakey, and Seattle's Ella Mahler and Gabrielle Gainor, among others. This celebration wouldn't be possible without the collaborative nature of the community.
"Bellingham itself is remarkable in its community support, friendliness, collaboration, and infrastructure for exploration," said Alethea Alexander. "I am privileged every day to dance with women who are not only beautiful technicians and artists but who are richly invested in other facets of their lives. For me, this is an inspiration."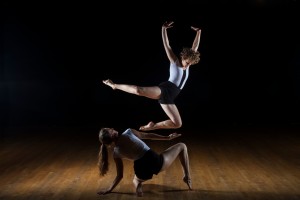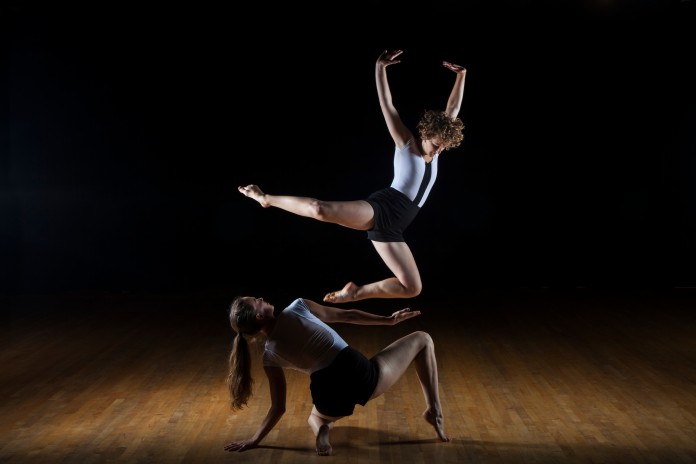 Bellingham Repertory Dance's anniversary show, Decade, will be an exciting evening of six of the strongest and most audience-loved pieces gathered from the full ten years of the company's history. The show will run for one night only in Bellingham and will provide a special opportunity for local audiences to be a part of current trends in contemporary dance. But you don't have to be familiar with dance to enjoy this performance.
"We look for diversity when planning our next performance so that there will be something for everyone in our shows," Evans said.
Decade runs one night only on April 9 at Mount Baker Theatre. Admission is $20 for advance tickets, $24 at the door, and $18 for students or seniors. You can grab your tickets online, at the Mount Baker Theatre Box Office, or at the door.