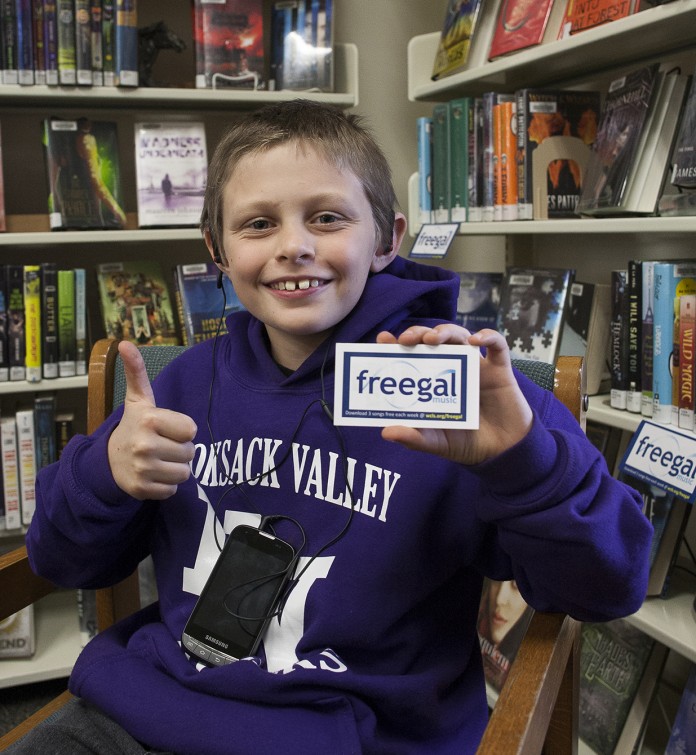 Submitted by Whatcom County Library System
While the Whatcom County Library System (WCLS) is well-known for offering print books, audiobooks and DVDs, over the last few years they've also added an impressive list of digital services to their offerings. However, a survey of local residents found that most county residents are unaware of these library services.
Because of this, WCLS is kicking-off a "My Modern Library" campaign that promotes newer services, like eBooks, eAudiobooks, music streaming and downloads, and online language tutorials — all of which can be accessed from home. Residents can now register for library cards online, too.
"For us, this campaign not only represents the hard work we've invested in making the library more relevant and accessible, it will also help transform how people perceive public libraries," said WCLS Executive Director Christine Perkins. "Instead of regarding libraries as old-school shelves of books, they'll see we offer dynamic, relevant materials that help connect and educate the community in the modern world."
WCLS staff hope their new "My Modern Library" campaign will increase public awareness of the library's services and boost the number of county (outside the City of Bellingham) households with library cards from 44% to 55% over the next few years.
"We'll be doing some really unique things this year to involve and educate the community, including an online giveaway, interactive social media campaigns, and a tablet scavenger hunt," said Perkins. "Ultimately, our goal is to get at least one library card into every household in Whatcom County. We believe by showcasing our newer digital services that can be easily accessed from home, we'll attract more local residents — particularly millennials — to the library."
Learn more about the My Modern Library campaign and register for a WCLS card at www.wcls.org/digital-services.