By Stacee Sledge

Thanksgiving is upon us again. It's a time to gather with family and friends and reflect on all for which we are grateful. But as we give thanks for all that we have, we must remember that for too many in Whatcom County, it's not possible to put a Thanksgiving feast on the table.
The following organizations generously provide meals to all, on and around Thanksgiving and Christmas. Please remember to support them, if you're able — by volunteering or through donations — as they lend a hand to sustain so many that need our help.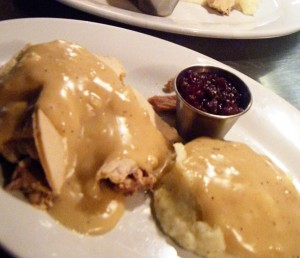 East Whatcom Regional Resource Center
A traditional meal will be served by Seeds of Hope and Crosswater Ministries.
Wednesday, November 25
3:00 p.m. – 6:00 p.m.
8251 Kendall Road in Maple Falls.
Thursday, November 26
10:00 a.m. – noon
2034 Washington Street in Ferndale
360-714-9029
An addition to regular distribution of turkey and a bag of holiday fixings prior to Thanksgiving on November 21, 23, and 25.
1671 Main Street in Ferndale
360-384-1506
Thanksgiving dinner for seniors (age 65 and older). Reservations recommended.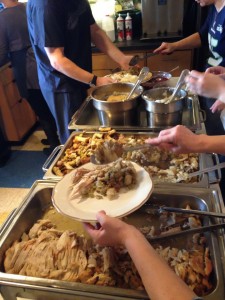 Thursday, November 26
Noon – 2:00 p.m.
1301 East Maple Street in Bellingham
360-676-9900
Bellingham's Lighthouse Mission supplies traditional day-after-Thanksgiving and Christmas meals, as well as a clothing giveaway in the Assumption Church gym.
Friday, November 27 and Saturday, December 26
Noon – 1:30 p.m.
2116 Cornwall Avenue in Bellingham
360-733-5120
Thanksgiving food baskets provided for regular Project Hope clients, as well as Christmas food and gift (toy) baskets.
Thanksgiving: Monday, November 23, and Wednesday, November 25
9:00 a.m. – 3:00 p.m.
Christmas: Monday, December 21, and Wednesday, December 23
9:00 a.m. – 3:00 p.m.
205 South B.C. Avenue #105 in Lynden
360-354-HOPE (4673)
Old Town Café
Old Town Café serves up its 43rd annual free Thanksgiving dinner.
Thursday, November 26
10:00 a.m. – 3:00 p.m.
1316 West Holly Street in Bellingham
360-671-4431
Free Thanksgiving dinner — all are welcome.
Saturday, November 28
5:30 p.m. – 7:30 p.m.
2912 Northwest Avenue in Bellingham
360-733-1410