By Lorraine Wilde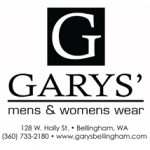 I've never been much for shopping, especially during the holiday season. A couple of times I've completed my holiday buying before Thanksgiving simply to avoid the crowds and vulture energy inherent of Black Friday. This year REI has encouraged its customers to #OptOutside by burning off their post-feast calories in the beautiful outdoors rather than standing in line at the cash register. But that doesn't take care of those special gifts you really want to share with close friends and family this time of year.
Cyber Monday has become an alternative option, but my conscience wants to avoid mass produced products and shipping across the country. Thankfully, in 2010 American Express launched Small Business Saturday — which takes place the Saturday after Thanksgiving — in support of small, local businesses. Since then, small businesses across the country have embraced the day as #ShopSmall Saturday. This year, Small Business Saturday takes place on November 28. The marketing approach encourages shoppers to keep their hard-earned dollars within their local, small business community. Because many of these shops offer locally made, fair trade, culturally diverse, or organic products, you can find the perfect gift with a clean conscience.
Like Black Friday and Cyber Monday, many small businesses host one-day and flash sales, and this year Whatcom County is no exception. "The Downtown Bellingham Partnership is helping many small businesses work together to make Shop Small Saturday a festive, cozy, intimate shopping experience that includes discounts and affordable options," explains Downtown Bellingham Partnership Events Manager, Lindsey Payne. "Participating businesses will be marked by a red bow on the door," she adds. "We're hoping to have a roaming Santa and carolers to make the day memorable."
Many businesses in Fairhaven will also host Shop Small Saturday events as part of the Fairhaven Holiday Festival and Indies First Day, which focuses on supporting independent bookstores, authors and publishers. "Horse-drawn carriage rides, pictures with Santa, holiday lights and extended shopping hours make shopping locally appealing and rewarding," notes Ann Marie Cooper, local ceramic artist of Good Earth Pottery and Kulshan Clayworks.
Below is just a taste of what Whatcom County businesses have planned in order to help you comfortably find the perfect gifts for your loved ones this holiday season.
Clothing and Jewelry Galore
Downtown Emporium's Betty Lou Theiler has just returned from a trip to Southeast Asia with new silver jewelry that will be included in the emporium's sale, offering 20 percent off all new jewelry and all clothing apparel. Theiler's travels are chronicled in the Facebook group: Where in the World is Betty Lou.
Garys' Men and Womens Wear has invited Carly James from Bison Book Binding to showcase a collection of holiday cards along with stationery, note pads and other goodies from James' newly-opened store on Grand Avenue. "Honestly, we feel Shop Small Saturday is the perfect day to showcase and support other businesses in the community that we love," explains Garys' Co-owner, Barb Lupo.
ModSock on Cornwall Avenue is the creation of owner and businesswoman Urania Shaklee, who moved to Bellingham in 2011 from Ellicotville, New York. "Small businesses are vital to the identity of a community," she says. "We love that Bellingham thinks outside the 'big box'."
Shaklee's adorable store stocks over 1,000 different sock styles in a variety of bold colors, textures and patterns. Shaklee will be offering a Shop Small Saturday sale on her own whimsical ModSock brand, launched in 2013, with more than 30 different styles.
"Because Small Business Saturday is all about supporting the businesses that help make our community unique, we think it is appropriate to make our little locally-designed sock brand part of the celebration," Shaklee explains. For every $25 spent in-store on Shop Small Saturday, customers may choose a free pair from ModSock's original line. There are styles for both men and women, with themes like hummingbirds, narwhals, owls, jackalopes, hedgehogs and red pandas. There's even a Christmas sock featuring cats wearing Santa hats and reindeer antlers.
Shaklee is honored that Whatcom County customers have embraced her designs to express their own sense of style. "It's especially exciting to see ModSocks in the wild!" Shaklee beams.
Kids Northwest, a children's clothing store focused on quality apparel and footwear designed to last, wants to make the day a positive, enjoyable experience for all its customers. "We'll offer tasty holiday treats, in-store specials, a unique selection of merchandise, and complimentary gift wrapping to make life easier," notes Owner, Janet Hodgin.
Off the Beaten Path
Many small businesses have to work hard just to be seen. Don't miss these shops and events that are just a block or two off the main thoroughfares.
The Third Annual Art on Tap event is a coordinated effort by businesses that face the South Bay Trail, located in the Alley District on the northwest side of State Street between Altility Art Studio and Positive Negative Photography Center. The event will offer handmade goods and gifts, food, drinks, art and music performances for the whole family on both Saturday and Sunday.
Ormolulu VintageWorks opened this year in the former Blue Horse Gallery on Bay Street. Long-term construction on the Bay Street bridge made it tricky to find this adorably eclectic shop full of unique home décor perfect for the creative home owner.
Businesses at the edge of major shopping areas are often the best ones to visit. They are less crowded, parking is easier, and retailers are welcoming. The team at Texture — Clothing with a Conscience is eager for customers to find their business on State Street, located just two blocks down from Holly. This down-to-earth boutique offers stylish organic cotton and hemp fashions designed by Texture owner, Teresa Remple.
After Shop Small Saturday, Bellingham shoppers can also look forward to other Downtown Bellingham Partnership-supported events, including the Deck Downtown Holiday Festival on Friday, December 4. This day-long event will include a tree-lighting ceremony, a Holiday Pop-Up Market at Depot Market Square, complimentary cookies and hot cocoa by Woods Coffee, the biggest Art Walk of the year, and a holiday light show on the Flat Iron Building.