Opus Performing Arts School opened a little over a year ago in downtown Bellingham, and it is flourishing. They've already more than doubled the number of students attending in the second year of operation.
Opus is the brain-child of a small group of parents who wanted to create a serious dance school focused on excellent instruction and disciplined study for pre-professional dancers, while remaining a fun, community oriented place. I interviewed owner, Allan Redstone, and Artistic Director, Brooke Evans, to get to the heart of how Opus is creating a unique dance experience in Bellingham.
One year ago, Brooke began teaching at Opus, before being named Artistic Director. Her passion for Opus' school style showed through immediately. "The environment I walked into a year ago was one of openness and support. I was instantly recognized as an important part of the school and any ideas or thoughts were not only welcomed but sought out. We all saw the potential for a strong school to flourish in our community and the opening of Opus unified us."
The teachers and directors at Opus feel strongly about collaboration and community within their school, but it's clear this commitment can coexist with a culture of high quality instruction.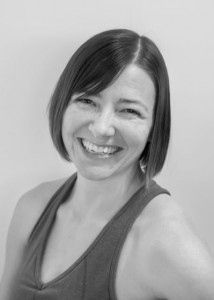 Brooke shares, "I have spent many hours writing a curriculum that will provide our students with a safe and steady progression of their training. I am implementing a pointe readiness test to ensure students are not only old enough, but have the strength, range of motion and dedication to be en pointe. We have provided lectures and demonstrations about turn out and alignment from local physical therapist, Sidney Anderson."
A deep care for the whole student is part of Opus' philosophy, bringing in everything from Pilates classes for body awareness and strength, to a costume-care class, and monthly physical therapy screenings.
Brooke was formally trained in ballet, beginning in Santa Fe at the age of three. She comes to Opus from Bellingham Repertory Dance and has danced there since its inception in 2005. She has performed in over twenty different choreographic works and is regularly a guest teacher at Western Washington University. In Evans' role as Artistic Director at Opus, she manages the course catalogue, curriculum, and performance schedules.
I also spoke with owner, Allan Redstone, about what prompted him to open a new school, what their guiding tenets are at Opus, and all the fun community events they're getting involved in.
Allan's 13-year-old daughter, Julia, has been dancing since she was four. And, although Bellingham has a lot of talented dancers and instructors, there was not a dance school that precisely fit their needs.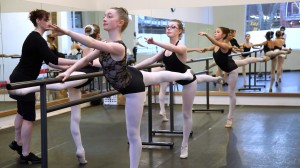 Along with a group of Bellingham parents, Allan began planning and coordinating what would become Opus Performing Arts School. "We wanted to take everything up a notch; to provide a place for dancers to go further." And they've done just that, with their precisely detailed pre-professional program, their top-notch Artistic Director, and many of the best teachers in the area. At Opus, the top priorities are technique, fundamentals, and the long-term health of the students.
During our time together, Allan stressed the key role that hard work and self-discipline play in his school, and how ballet is the necessary jumping off point for all serious dancers. "Opus is a place where real learning takes place. We teach kids that there are no shortcuts to dancing safely and correctly. Ballet is where it all starts; it is the foundation for all dance styles. And learning ballet is the opposite of instant gratification. Even those with tremendous natural talent must put in the time and effort to be great dancers."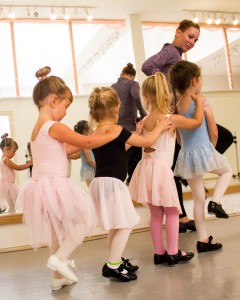 Allan acknowledges that the large majority of dancers will never become professionals, but that the elements found in a serious dance education are universally useful. "Choosing to become a professional dancer is like trying to play in the NBA. It's just not going to happen for most of us, but the life lessons that come out of it are applicable to anything else students may choose to do."
Though Opus clearly prioritizes high quality instruction and discipline, Allan said "It's also a place where we all have fun. Opus is a multi-faceted studio. We have recreational classes for young kids and adults, and we value community and staying involved whenever possible."
The founders of Opus wanted to be within walking distance of Bellingham High School to ease access for dancers. When they signed on for Opus' current space on Holly Street, their downtown neighbors were thrilled, as the space had been vacant for the previous four years. "There are a lot of people who are working to improve downtown Bellingham, and we're proud to be among them," said Allan.
Opus participates in downtown Bellingham's monthly Art Walks, the Downtown Trick-or-Treat event on Halloween, and many other community events; providing live dance performances whenever possible, as they did at last month's Art Walk. As part of Doctober, The Pickford Film Center's month-long celebration of the documentary, they will show the dance documentary Paul Taylor: Creative Domain. Choreographer Paul Taylor is generally considered to be one of the creators of modern dance. Opus students will be dancing live before the movie. Opus dancers will also be collaborating with the Skagit Valley Chorale at McIntyre Hall in Celebration In Song 2016. In addition, they are applying to be part of 12 Minute Max, an annual Bellingham showing of curated works, including dance, film, theater, and beyond. Opus is very busy staying involved in our community.
Opus will host a winter and spring performance. The winter performance is called "Winter White," and is a ballet-only show. The spring performance includes all students and Allan ensures me "the little ones in the Tutus and Tap class always steal the show." Stay in touch with the dance studio on the Opus Performing Arts Facebook page for details on these performances and other upcoming events.
Talented local filmmaker Nolan Alan McNally made a fabulous video about how Opus is doing things a little differently. Watch his brief video to hear from the teachers and students about why they love Opus, and to get even more excited about all that Opus is bringing to Bellingham.
Registration information can be found on the Opus Performing Arts website or by calling 360-734-5300.