By Marla Bronstein
"Always Honest, Not Always Pretty" is the tag line of the Female Eye Film Festival (FeFF) based in Toronto, and chaired by local Bellinghamster, Polly Miller. FeFF provides an exclusive showcase for women directors of independent cinema.
I met Polly a few years ago, shortly after she moved to Bellingham in 2009 to follow her heart. Polly carries herself with the all of the grace and panache of Audrey Hepburn. Her accent has a lovely French lilt. As one of the many Whatcom County residents who live here and telecommute elsewhere, her varied career and international flair make for a fascinating conversation.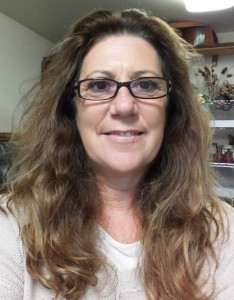 Polly was born in South Africa, and attended nursery school and one year of elementary school in London. Her family returned to South Africa for her junior high years, and then moved to France where she attended high school and obtained her baccalaureate. At that time, Polly wanted to experience the glamor of an American education. By then, her older sister had moved to Canada, and Polly settled on attending college in Toronto where she received a degree in general education from University of Toronto, and attended Ryerson University in Toronto, where she graduated with a degree in Radio and Television.
Polly first worked for CBC in Toronto for many years. Always the entrepreneur, she opened her own art gallery that showcased the commercial and professional work of photographers and illustrators, concurrently publishing a magazine. Since 1998, she has been an Account Executive and producer at The Backroom Agency, an advertising firm that specializes in travel and tourism, finance, beer, and wine.
Leslie Ann Coles, the Executive Director of FeFF hired Backroom to promote the event. Shortly thereafter, Leslie Ann invited Polly to join as Festival Chair in 2003, and Polly has been remained in this position ever since.
In December 2014, Polly learned that Bellingham was looking for ideas for a new signature event, grant funded by the Bellingham Whatcom County Tourism board, that would bring tourists to town to fill hotel rooms and boost local business, as well as highlight Bellingham. Along with some local FeFF supporters, Polly applied for the grant and came in as a runner up.
However, the team discovered that the City of Bellingham is eager for a film festival. Their application spread the word within the city and county, and drummed up a lot of support.
FeFF has curated a block of films being shown as part of Pickford Film Center's 2015 Doctober series and will be screened on October 17 and 18. The FeFF films have won awards in the categories of Documentary, Shorts and Animation.
The Shorts program showcases local filmmaker Elli Smith and her documentary about a group of Native American youth. Saturday night's program includes a powerful film of a woman's recovery from a traumatic injury, as well as a film about agricultural entrepreneurs. Sunday's back-to-back programs feature Wanda the Wonderful which is introduced by a selection of films from the Young Filmmaker Development Workshop, and All the Time in the World which highlights a family attempting to disconnect from the world, enabling them to reconnect with each other. (See the full line-up of Doctober's events here.)
FeFF programming includes an educational component, and for its foray into Bellingham, is planning to host a free seminar. The working title of the paneled Director's discussion is "Breaking the Glass Ceiling for Women in Film," and will be moderated by local Western Washington University educator, Mel Damski. As a Hollywood ex-pat, he is one of many who supports the emerging and successful filmmaker. Polly appreciates Mel's sensitivity to women's issues and his willingness to support women in this kind of work. Check the FeFF Facebook page for more details on other upcoming events related to Doctober.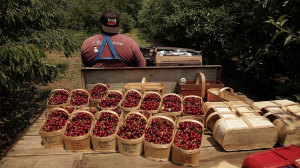 As Polly continues to move forward with a committee of supporters to bring FeFF to Bellingham in the Spring 2016, she hopes a film festival such as this will enhance the overall experience of the town to its residents, as well as to visitors. Polly expects FeFF will contribute to the county's economic growth by partnering with the arts community.
Polly is convinced that Whatcom County is a perfect location for FeFF for a number of reasons. First, she says, the environment is stunning and filmmakers will love it. For filmmakers, its proximity to "Hollywood of the North," which include both Vancouver, BC and Seattle, is a bonus. Polly also notes that there is clearly a strong arts community that exists in Whatcom County – evidenced by the sheer number of individuals who are involved in the craft. Polly hopes to make Bellingham and Whatcom County a filmmaker destination.
Polly believes that FeFF will bring magic to Whatcom County. Based upon the history of other film festivals around the country, over a period of years, film festivals bring economic growth, as well as national and international recognition.
Polly hopes Bellingham takes ownership of the festival as a badge of honor. FeFF intends to connect with more local filmmakers from Whatcom County and the Pacific Northwest with the anticipated April event.
For more information about FeFF and how you can get involved, contact Polly at FeFF.Bellingham@gmail.com.