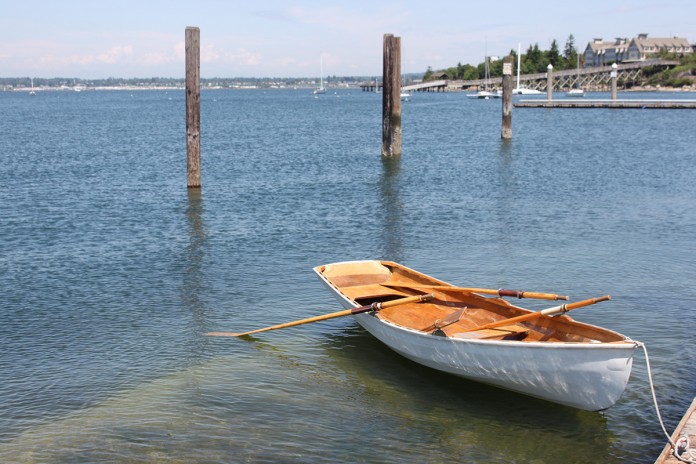 Submitted by Community Boating Center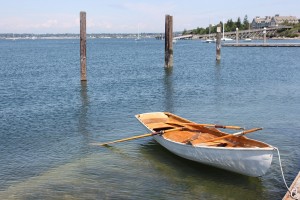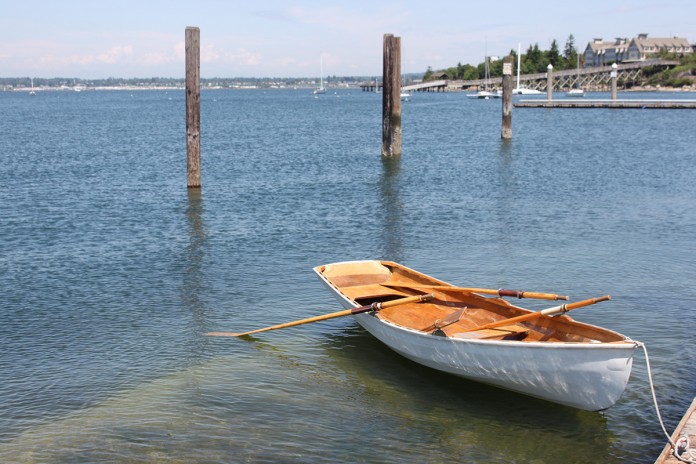 To celebrate the pastime of rowing and the addition of a new boat to the rowing fleet, the Community Boating Center is hosting an afternoon of free rowboat rentals on Saturday June 20 to encourage members of the public to experience traditional rowing and the variety of watercraft available for rental at the CBC.
From noon to 3:00 p.m. on Saturday June 20, community members are able to try any of the Community Boating Center's rowboats for up 45 minutes free of charge. Rowboats will be available on a first-come basis and no reservations will be taken. The CBC will provide a boat, oars, and life jackets. Start Father's Day a day early and treat Dad to a row on Bellingham Bay!
In June, a new rowboat will join the Community Boating Center's rental fleet thanks to months of hard work by volunteers. The "Hunky Dory", a composite fiberglass and plywood dory, was donated in 2014 and will add variety to the rowboats available for rental. The current rental fleet includes the Wine Glass Wherry – a Pgymy kit-boat from Port Townsend, the Dirty Dan Skiff – a donated replica of Dirty Dan Harris' smuggling boat, and a Phil Bolger designed rowboat named Rosie. Regarding the boats available for public use, WWU Outdoor Recreation Intern Megan Carter says "The CBC's rowing fleet is a diverse mix of classic boats well suited for rowers of all skill levels".