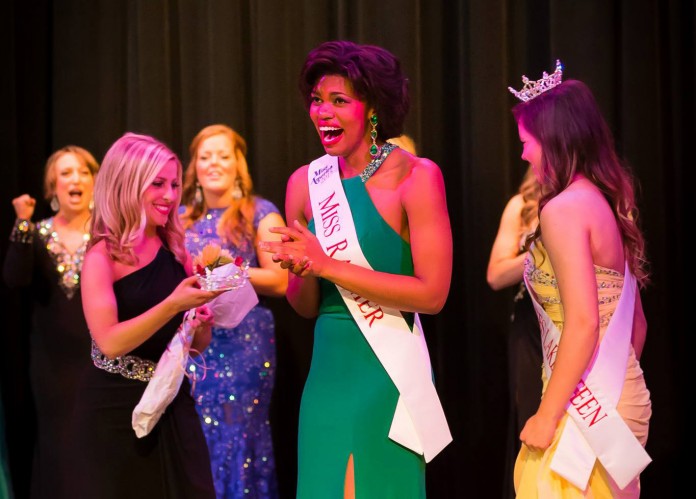 Submitted by Miss Rainier
Twenty-three-year old Lizzi Jackson will compete for the title of Miss Washington July 2 and 3 at Highline Performing Arts Center. Jackson won the title of Miss Rainier this past March.
Lizzi graduated Western Washington University June of 2014, and holds a Bachelor of Arts in Marketing and Management Information Systems. She will be competing with her good friend and Miss Whatcom County 2015 Kimberly Wolfe. "I am extremely blessed to be sharing this experience with Kimberly. What people don't typically see in televised pageants are the true bonds we [titleholders] make when competing together. No one else knows the preparation that goes into this better than your fellow pageant sister." Jackson says.
Jackson plans to change the game of pageants as Miss Washington. "What is more relevant or exciting than an empowered woman? I want to change the perception people have of what a 'pageant girl' is. For one thing, we aren't girls. Titleholders are driven, selfless, professional young women, we just happen to have crowns on our heads. I want to show Washington a whole new outlook on what we do."
Jackson's platform is 'Community through Mentorship: Investing in Our Future', and for the past 6 years she has been working to spread awareness of mentoring in Washington State. She is partnered with Compass 2 Campus, a service-learning program run through Western Washington University, and travels to different classrooms teaching young students about the importance of education, and the benefits of mentorship. "Every student has the potential to leave an impact on this world; it's our job as mentors to help them realize that."
Tickets for Miss Washington just went on sale June 1, so you can cheer on Lizzi and Kimberly at Miss Washington. Preliminary competition is July 2, and the finals are July 3.