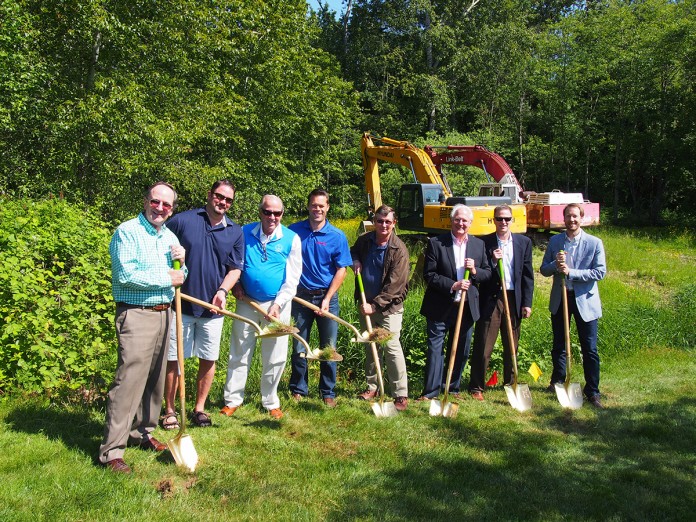 Submitted by Port of Bellingham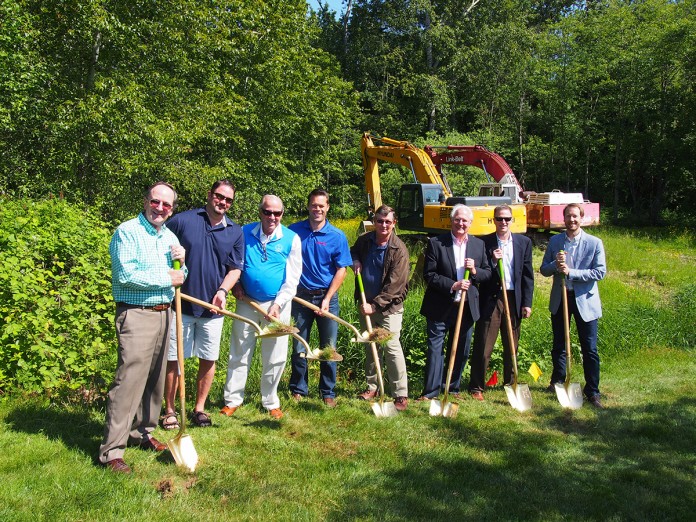 Bellingham HI, LLC held a groundbreaking ceremony earlier last week for a 153-room full service Holiday Inn Hotel to be located across the street from Bellingham International Airport.
The new hotel will include over 7,500-square-feet of conference rooms and meeting space, a full service restaurant and bar, an indoor pool and spa, and underground secure parking in addition to surface parking.
"We are excited to start construction on this very significant project for the Bellingham and greater Whatcom County community," said Dan Mitzel, Co-Managing Member of Bellingham HI, LLC. "Over one million people use Bellingham International Airport each year and we are pleased to offer airport travelers a convenient and affordable hotel option which will be located just a short walk from the passenger terminal."
The new Holiday Inn is being built on port-owned property located on Mitchel Way, just south of the Pacific Cataract Laser Institute. Trees and vegetation will be removed from the site, giving the hotel better visibility from Interstate 5.
"This will be a tremendous amenity for our community," said Port Commission President Dan Robbins. "I traveled on business trips for years and I would love it if I could walk out of the airport, go across the street and get a hotel room."
The hotel is expected to take 16 months to build and the construction is valued at $20 million. Hotel Services Group, LLC (HSG) based in Mount Vernon will be the manager of the hotel. HSG is owned by Mitzel and other hotel investors. Mitzel's construction company, M&H Contracting, LLC will be the general contractor. Major subcontractors for the project are based in Bellingham and the Mount Vernon area.
BLI has seen rapid growth in recent years with the total number of passengers increasing from 454,500 in 2008 to 1,128,575 in 2013. Many travelers come from Canada because airfare and parking are significantly cheaper at BLI than Vancouver International Airport which services 17 million passengers annually and is located just 45 miles to the north. The Port recently completed a $38.6 million dollar expansion project tripling the size of the commercial terminal to help meet the increased demand for low-cost airport services.
Growth at BLI has been driven by recreational travel, but the new Holiday Inn will offer a strategic advantage to regional business interests. BLI provides a vital transportation link that permits the rapid, efficient, and cost-effective movement of people, goods and services in and out of Whatcom County. The convenience of a fly in/fly out hotel combined with the close proximity of a new full service hotel with conference / banquet rooms capable of seating 300 in round table setup will enhance midsize group business and leisure travel to Whatcom County.
"We intend to create a market for inbound midsize group conference business that is not being pursued to any significant degree by the existing hotels that are located in Bellingham" stated Mitzel. "Bellingham needs to become a destination for out of area conference business."
Hotel Services Group, LLC is a Washington Limited Liability Company established in 2007 specializing in hotel management and ground-up development. The corporate leadership team includes multiple hotel owners with significant hotel development expertise. Presently HSG manages a total of 8 hotels and has three hotel projects in development phase in Western Washington.