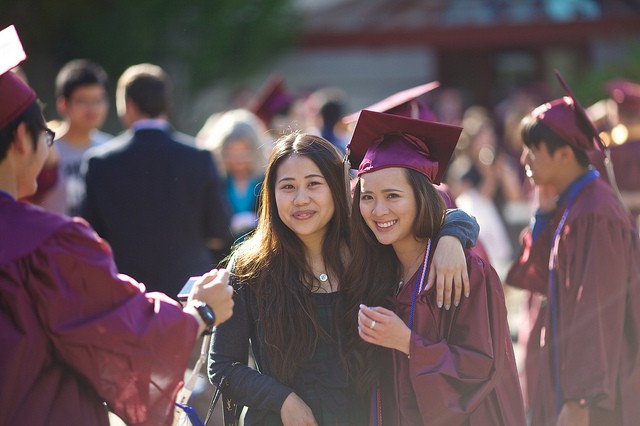 This spring, families across Whatcom County are bursting with pride for their graduating high school seniors—excited for the futures ahead of them, but also worried about what comes next.
Four-year colleges and universities simply aren't in the financial cards for thousands of young folks. Or, they don't yet know what they want to do and resist committing to a four-year institution without a game plan in place.
And for many others, it may simply seem too late to plan for college this fall.
It's not.
Whatcom County is fortunate to have Whatcom Community College—one of America's top community colleges—right in its own back yard. And Whatcom has phenomenal resources to prepare local students for careers and advanced degrees.
In fact, Whatcom has twice had the tremendous honor of being nominated for the prestigious Aspen Prize for Community College Excellence, placing it in the nation's top 150, out of a pool of 1,000.
High-Quality Education—Without The High Price Tag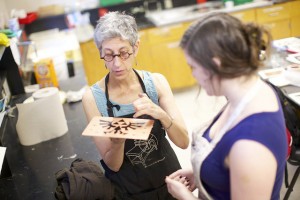 At Whatcom, students pay less money yet are equally challenged by an education just as rigorous as four-year institutions. Benefits include smaller class sizes, more access to instructors, and diverse extracurricular activities, such as athletics, student leadership opportunities, and service-learning.
Whatcom's welcoming environment breeds success. Faculty members come to Whatcom solely to teach, unlike universities that are often more research-oriented.
And Whatcom ensures young students don't get lost in the shuffle.
"We have a lot of first-generation students coming from high school who don't have parents or others in their family to guide them through the college experience," says Whatcom Community College president Kathi Hiyane-Brown. "They have no concept of where to start. They don't even know what questions to ask."
Whatcom's advising staff help students get the most value out of their time on campus—especially guiding those who are undecided about a career path.
"They help orient them to what it's like being a college student, to navigate the system, and be successful here," Hiyane-Brown continues. "We're always trying to put more structure in the experience, so students have a solid footing."
Change and Growth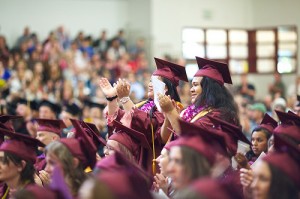 Hiyane-Brown stepped in as Whatcom Community College's fourth president in 2007. Her previous experience included Vice President of Academic and Student Affairs at Tacoma Community College and President of Normandale Community College in Bloomington, Minnesota.
The college has seen tremendous enrollment growth and many other positive changes in the eight years since Hiyane-Brown's arrival, including a partnership with local developers that led to construction of the Health Professions Education Center, a major renovation to Baker Hall to help grow WCC's nationally acclaimed Cybersecurity program, the student-approved and -funded expansion of the Pavilion and Student Recreation Center, and much more.
Hiyane-Brown feels strongly that community colleges—more than other educational institutions—nimbly respond to changes within the community. Hence the name.
"You look at what's happening around you in business and industry and the workforce that's needed, and then you try to respond to grow trained workers who will find careers," she says.
Hiyane-Brown sees Whatcom Community College as a great economic driver in the region.
"The majority of our students are earning their transfer degrees to progress to a four-year school—that's our backbone and foundation—but we've grown in so many other ways, by reaching out and serving other students in professional technical programs," she says.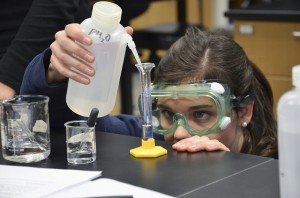 And the college, under increasing financial constraints due to state funding cuts, has been innovative in its approach to meeting the demands of preparing more and more students.
"The traditional resources simply are no longer there," says Hiyane-Brown, "yet the demands are getting heavier." She and her team are creative in terms of programming and how they find financial support for these new programmatic efforts.
This takes faculty who are willing to venture out and look at new ways of doing things, new technology, and developing new programs. And it certainly takes administrative support and community partnerships to take an idea, put it into a plan, and implement it.
Whatcom Community College—under Hiyane-Brown's leadership—remains highly student-focused while also creating local partnerships to help fund new programs and the construction of new facilities.
Transfer Degrees, Professional Technical Certificates & Degrees
Whatcom Community College is a fantastic fit for the focused student who already knows their chosen degree or career—but also for those who need to do some searching. The list of courses, certificates and degrees is long and impressive, including popular choices such as biology, business, cybersecurity, engineering, nursing, physical therapist assistant, early childhood education, social sciences, and many more.
"We're a very good option for those students who are very focused on their degrees or careers in terms of giving them a good solid foundation," says Hiyane-Brown. "We have those prerequisites here for decided students."
Undecided students can explore their interests and identify their strengths—and do so in an environment that facilitates their growth and their decision-making.
"When you come to Whatcom, we can help direct your studies toward accomplishing your goals," says Hiyane-Brown.
Student Life, Extracurricular Activities & Leadership
The college experience is about more than just rigorous academics, of course.
"I think we have one of the best student life programs, which really gives students an opportunity to follow whatever interests they may have," says Hiyane-Brown. "They can get involved with a group, work as a team member, and grow their leadership skills."
Leadership experience in a student's portfolio is often that added something that will get them a second look as they apply to transfer to four-year institutions.
Athletics and service-learning opportunities abound, as well.
Whatcom students enjoy a thorough campus experience, whether it's in community service or leadership opportunities or cheering on the WCC Orcas in basketball, volleyball or soccer.
"You do it in a smaller setting, but still with that very vibrant and rich campus life," says Hiyane-Brown. "Coupled with great academics, it's a really powerful introduction to how higher education can shape our lives and positively impact a community."
Board of Trustees
President Kathi—as she's known around campus—is a genuinely passionate advocate of Whatcom and the importance of community colleges to students of all ages and walks of life—but she isn't the only one who happily sings the college's praises.
Its Board of Trustees is comprised of former Bellingham mayor Tim Douglas, Village Books co-owner Chuck Robinson, founding Adelstein, Sharpe & Serka partner Steve Adelstein, The Markets public affairs director Sue Cole, and Western Washington University professor and Whatcom Dispute Resolution Center counselor and mediator Barbara Rofkar.
"None of them have had any prior affiliation with community colleges," says Hiyane-Brown. "But when I talk to the them—to listen to Steve Adelstein, for example, talk about his experience as a board member, a trustee, and learning more about the college, it just warms my heart. When people hear our students' stories, they begin to understand how Whatcom helps students to transform their lives. It doesn't take long for them to become champions for the college."
Whatcom Community College At A Glance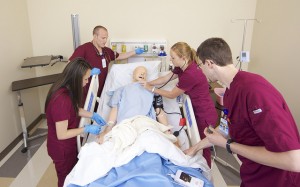 Founded: 1967 and accredited by the Northwest Commission on Colleges and Universities
Degree/Certificate Students: 7,000 annually
About WCC Degree- and Certificate-Seeking Students:
56% female; 44% male
65% between the ages of 16-24
20% students of color
35% first-generation college students
51% attending full-time (12 credits or more)
14% enrolled in online/hybrid classes
Degrees awarded
82% academic transfer
18% professional technical
Student/Faculty ratio: 19:1
Top Five Public Washington State Four-Year Colleges at which WCC Graduates Complete Subsequent Degrees
Learn more
Finding even more information about Whatcom Community College is easier than it's ever been. Explore Whatcom's new and improved website at whatcom.edu—and watch a list of new videos that give a fantastic sense of the campus for those who may not have visited Whatcom recently.