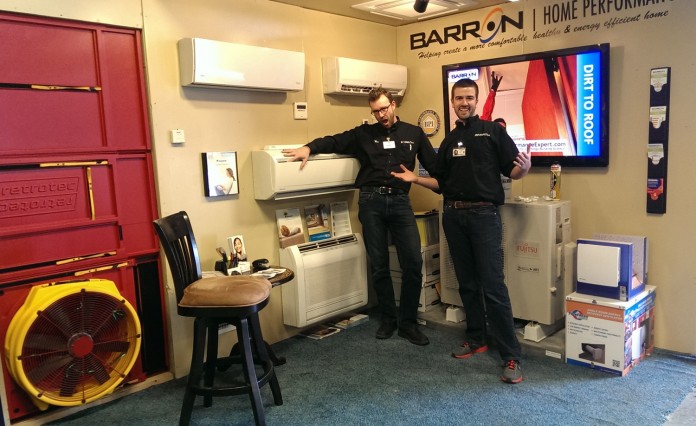 Submitted by Barron Heating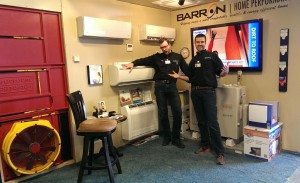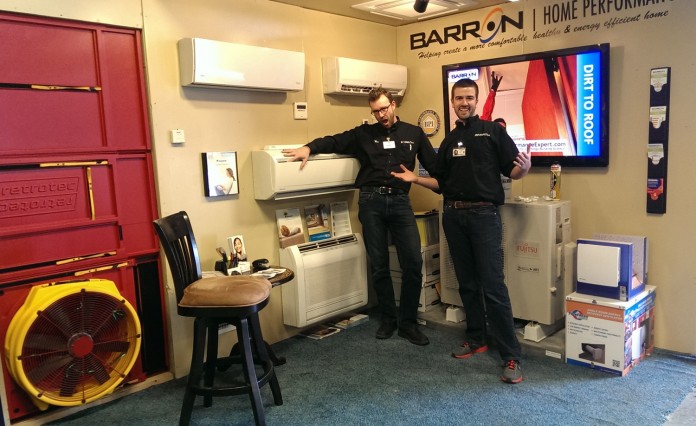 Barron Heating is proud to announce that they have joined Sustainable Connections (SC), a network of locally owned and operated Whatcom County businesses. Barron sees their membership as a way to better support workers, neighbors, and the community, while playing an integral role in energy-reduction services—especially for those in need.
Sustainable Connections' Energy Efficiency Program collaborates closely with the Community Energy Challenge (CEC) and the Opportunity Council to reduce energy usage in Whatcom County. Though Barron has had a connection to the CEC and The Opportunity Council for some time, the new partnership with SC will deepen the connection and the overall possible impact of their services for Whatcom County.
Both the CEC and the Opportunity Council work to improve quality of life for our neediest residents by retrofitting, insulating, and weatherizing their homes, and thereby putting money back in their pockets each month. The CEC and The Opportunity Council contract with Barron Heating to install new furnaces, heat pumps, and water heaters.
Helping folks in Whatcom County save energy through HVAC and weatherization is a cornerstone of Barron's mission, but there are other equally important opportunities within that, says Barron's General Manager, Chris Baisch: "Specifically within the goal of reducing 'wasted' energy and the benefits of conservation, one of the largest benefits has always been the quality of life that is improved with the monies that are able to be spent on other quality of life items rather than 'heat,' and the healthier indoor environment that's generally achieved after a project is completed."
Sustainable Connections works hard to create a vibrant network and community for local business owners. They nurture that community by providing Buy Local marketing, and educational programs like Green Power, Toward Zero Waste, Smart Trips, the Watershed Pledge, and Sustainable Business Workshops for businesses who are interested.
Barron is excited to be part of Sustainable Connections for both the business opportunities and the sustainability aspect. Baisch says, "We are always looking for ways to support and help grow the awareness of programs like the CEC. Add to that SC's commitment to 'Buy Local' and sustainable business practices and it's a good match for our sponsorship."
Barron Heating, based out of Ferndale, Washington, has served the Pacific Northwest for 43 years and endeavors to create a more comfortable, healthy, and energy-efficient home for their neighbors.