Submitted by Explorations Academy
Explorations Academy celebrates its 20-year anniversary this year. The independent high school will commemorate this achievement throughout the 2014-15 school year, including a celebratory event for all current and former students, staff, and alumni on Saturday, November 22 in Explorations Academy's Lower Level Theatre. This event is invitation only, but former students and alumni are encouraged to contact the school if they have not yet received an invitation or save the date.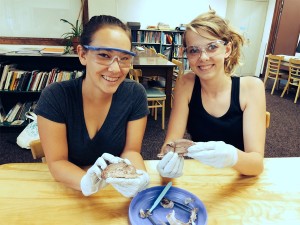 Explorations Academy has grown tremendously in its 20-year history. What began as an impassioned conversation between three young Outward Bound instructors in 1986 about what an ideal high school might look like quickly evolved into a plan. Generated by founders Daniel Kirkpatrick, Lisa Beck, and John Hatten, this plan reflected many of the principles that still guide Explorations Academy today, such as affirming students' individuality, providing rigorous and relevant academics, teaching global citizenship, and educating teenagers to become change agents for the 21st Century. Within five years, Kirkpatrick, Beck, and Hatten started offering youth summer programs. After successfully running four years of summer programs, Explorations Academy opened its doors in March 1995.
Today, Explorations Academy occupies about 8,000 square-feet of an old, industrial building in downtown Bellingham, has served almost 300 students, and has provided over $1 million in financial aid. In addition, Explorations now boasts a cooking and gardening program, a tradition of annual month-long international expeditions, and a beautifully renovated auditorium that serves the school's music and theatre programs.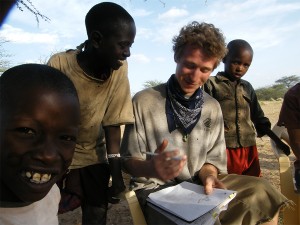 The path to the Explorations Academy of 2014 hasn't always been easy, and director Daniel Kirkpatrick is the first to admit that he wasn't always certain Explorations would reach this milestone. "The average lifespan of independent schools is seven years," he explains, "and without perseverance, collaboration, and lots of community support, Explorations probably would not have survived."
In spite of the numerous challenges that come from opening and running a school like Explorations, the objective has always been clear. "Our purpose, in two words, is to inspire kids. Teenagers need to know that we need them; we need their intellect, their creativity, and their problem solving." Kirkpatrick continued, "In sending kids out into the world prepared to work hard, make a difference, and inspire others, we can achieve meaningful change."