Submitted by Jordan Mahoney, Financial Advisor with Waddell & Reed, Inc.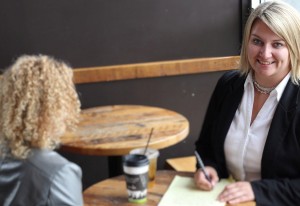 Is it time for you to call a financial advisor?
While many people are committed to the idea of long-term financial planning, most aren't sure where to begin. With the help of a qualified financial advisor, building an investment strategy that works for you is a great place to start.
A financial advisor can assist you in determining your specific financial needs and objectives. In addition, he or she can:
• keep your financial plan current as your financial situation changes
• evaluate and describe for you various investment opportunities
• review the asset mix of your portfolio
• monitor the performance of your investments
• suggest revisions when necessary
How do you choose a qualified financial advisor?
A recommendation from a friend or relative is a good way to get started. You can also contact professional organizations or licensing organizations to identify individual candidates and firms you might like to interview. Look for a company with longevity, a good track record and a good reputation.
Then ask your prospective advisor lots of questions. Find out if he or she has experience helping clients with concerns and resources similar to your own. Ask what information you need to bring to the meeting. At your meeting, ask the following questions:
What are your qualifications and experience?
Many financial advisors will provide their potential clients with a copy of their resumé and a packet of information about the services they offer. Clients should know whether an advisor has professional designations or affiliations. Consider if they are individual practitioners or are part of a larger organization.
What services do you offer?
Find out in what areas your advisor specializes — tax planning, estate planning, retirement planning, insurance products, etc.
Will you be the only person working with me?
Many financial advisors sometimes employ assistants or work with partners. Determine if you are comfortable dealing with other members of the planning team.
How much do you typically charge?
Money is coming out of your pocket; therefore, it is a good idea to find out how your financial advisor is compensated. Advisors generally are compensated based on a percentage of the value of assets under management, a fixed or variable fee, a commission on products sold, or some combination of the aforementioned. The method of compensation is less important than the disclosure of conflicts of interest and the quality of the advice given.
This article is meant to be general in nature and should not be construed as investment or financial advice related to your personal situation.  Please consult your financial advisor prior to making financial decisions. Investing involves risk and the potential to lose principal.
Jordan Mahoney is a Financial Advisor with Waddell & Reed and is licensed to offer securities and insurance in WA.  She can be reached at 360-734-4728 ext.: 123.   Securities are offered through Waddell & Reed, Inc., Member FINRA and SIPC.  Insurance products are offered through insurance companies with which Waddell & Reed has sales arrangements. (06/14)