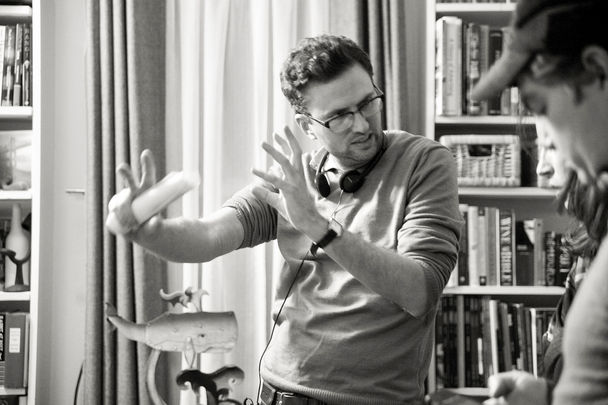 By Stacee Sledge
Craig Johnson was born and raised in Bellingham – a theatre kid who graduated from Sehome High School. He appeared in local productions with Hilary Swank at the Bellingham Theatre Guild and became a self-described movie nerd who regularly hit Trek Video for the latest film releases.
On Friday, October 10, Johnson will be back to attend the premiere of his latest motion picture, The Skeleton Twins,which stars Saturday Night Live alumni Kristen Wiig and Bill Hader and won Best Screenplay at Sundance Film Festival.
While studying theatre at the University of Washington, Johnson transitioned more into writing and directing. He also did some sketch comedy. "But I always knew that my passion really was for film, and I wanted to do that," he says.
Seattle's filmmaking culture at the time was not as robust as it is now, so Johnson set his sights on New York City. Johnson moved to New York in 2002 and attended graduate film school at NYU.
"I got exactly what I wanted," he says. "It was a thrill. I can clearly remember getting the call from them, telling me I got in – and I kind of lost my mind."
Johnson lived in New York for nine years, doing the whole film school thing, making short films. His first feature, True Adolescents, didn't run on many screens, though it's now available on iTunes and Netflix DVD. It starred actor and director Mark Duplass and was shot here in Washington State, around the Olympic Peninsula and Seattle areas.
The film premiered at South By Southwest in Austin, TX, in 2009 to a lovely reception. "It really jump-started my career," Johnson says. "I got a manager and an agent. I was still living in New York, but started coming to Los Angeles for meetings."
The script for The Skeleton Twins had actually been written before True Adolescents with a film school buddy named Mark Heyman, who went on to co-produce The Wrestler and write The Black Swan.
Johnson dug out their script for The Skeleton Twins, re-read it, and knew what he wanted his next project to be.
He sent the script to Mark Duplass. "He really liked it, and said, 'Let's get this movie made,'" says Johnson. Duplass – well-known for directing and acting in many independent films, as well as his role on the long-running FX series, The League, – signed on as executive producer.
"And so, from that point on, we started pushing that boulder uphill," Johnson says, smiling. "That indie-film boulder."
He and Duplass knew that the way to get a movie like The Skeleton Twins made was to cast actors people have heard of.
"Tonally, it's funny but also a little dark and emotional," Johnson says of the film, which depicts Wiig and Hader as estranged twins who are unexpectedly reunited and realize that the key to improving their lives may just lie in patching up their own relationship.
"Our first step was getting a cool casting director, Avy Kaufman," Johnson says. "We were thrilled to get Avy on board. She casts all of Spielberg's films. It was a real coup for us."
In turn, they were able to get fantastic actors for the leads – Wiig and Hader – but also wonderful supporting actors, such as Ty Burrell from Modern Family.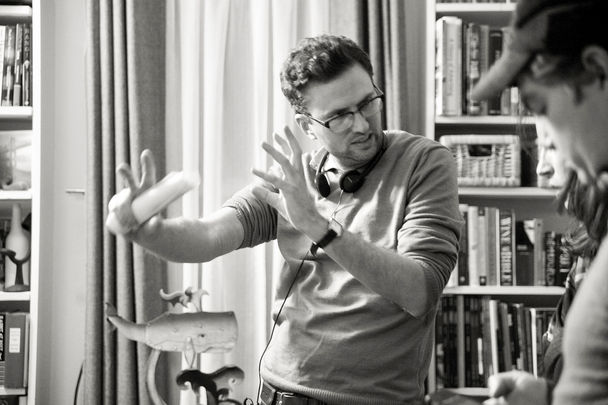 "It took a long time and there were lots of roller coaster bumps in the road, but eventually we had our cast set and were able to finance the movie," Johnson says.
From there, it was all about finding the right collaborators, from cinematographer to production designer. The team Johnson pulled together gave the finished film a sheen that feels far more expensive than its $1 million budget.
Ask Johnson how he feels about the finished film and he answers excitedly. "I'm just over the moon," he says. "I'm bananas happy."
He pauses, and then laughs. "I still can't quite believe it," he says. "I find myself saying, 'Are Kristen Wiig and Bill Hader really in my movie?'"
Johnson will appear at the premiere of The Skeleton Twins at Pickford Film Center on Friday, October 10, as a fundraising benefit for the Whatcom Center for Early Learning sponsored by Ruth Marie Flucke and Glen and Sandy Goforth.
"My mother worked at WCEL for about 25 years and just retired last year," Johnson says. "It's a wonderful organization for very young children with disabilities and it's been my mother's heart and soul for years and years. She was a fixture there for a long, long, long time and I very much believe in it."
Johnson lives in Los Angeles now, but says he adores Bellingham and gets back as often as he can. "I'd love to spend more time up there," he says. "I'd like to take a month or two up there and just write – it's very conducive to writing."
Johnson is currently touring the country – and the world – promoting the film, but will return to Bellingham to personally attend the opening night premiere at Pickford Film Center. Johnson will introduce the film and host a question-and-answer session with the audience afterward.
View the film's trailer here.
Meet Craig Johnson, Director of "The Skeleton Twins" – a benefit for Whatcom Center for Early Learning
Friday, October 10
Pickford Film Center
1318 Bay Street
Bellingham, WA 98225
5:00 p.m. wine/hors d'oeuvres reception
6:30 p.m. screening of The Skeleton Twins
Q&A with film director Craig Johnson of Bellingham
Suggested donation: $50
Questions? Call 360-671-3660 x113 or email info@wcel.net