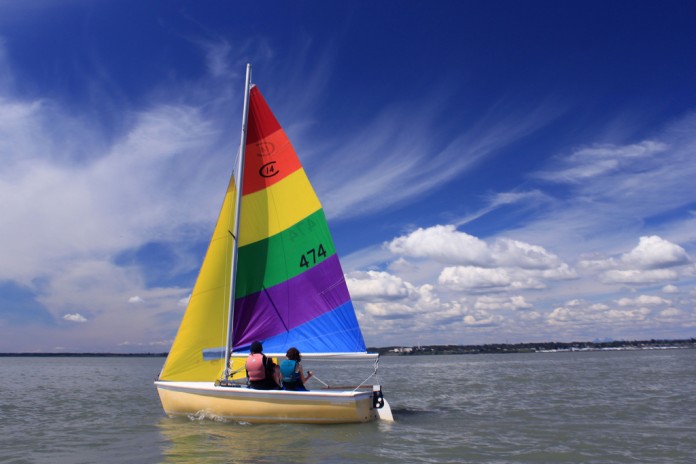 Submitted by The Community Boating Center
The Community Boating Center will open specially for 2014's final Ferry Farewell Flotilla Friday September 26 starting at 4:00 p.m.. The Boating Center will host a flotilla of boats in south Bellingham Bay to bid adieu to the departing Alaska ferry. The 418­foot MV Columbia is scheduled to leave the Bellingham Cruise Terminal at 6:00 p.m., bound for Ketchikan. Boats of all kind are encouraged to join the gathering.
To encourage participation for this final Ferry Farewell Flotilla, the Boating Center is offering special discounts of 50 percent off rental fees for sailing dinghies and human-­powered watercrafts, including kayaks, rowboats and paddle ­boards from 4:00 p.m. until 7:00 p.m..
Plume, the longboat replica built by staff and students of Bellingham's Home Port Learning Center, will be available for a limited group of folks who want to row out for the ferry send-­off. Sign­ups for participating aboard Plume will begin at 5:00 p.m., near the public boat launch in Fairhaven.
The Community Boating Center is open for boat rentals every day of the week through September 22, and continues to offer instruction in sailing, paddle­boarding, sea­kayaking, and rowing. The Center will operate on weekends until October 12. For details, visit the CBC website, here.