Submitted by Kuntz and Company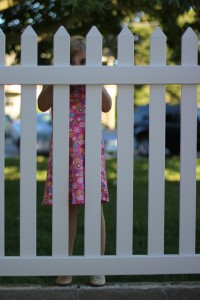 Kuntz and Company, a non-profit dance/theatre company directed by Pam Kuntz, presents Hide and Seek, a dance/theatre work that explores how our children are cared for in our community through the eyes of the child, family, and system. In partnership with staff from the Bellingham School District, Brigid Collins Family Support Center, the Parent Child Institute of Whatcom County, The Whatcom Family and Community Network, as well as several individuals, the evening includes nine stories that share a wide range of perspectives and situations where the care of children is examined through dance and film.
These true stories, from our neighbors, help us understand the complexities of caring for our young. As is typical in Kuntz's work, the piece combines the talents of professional performers with the community members whose stories are being told. Hide and Seek features Bellingham artists and Kuntz and Company collaborators Ian Bivins, Cara Congelli, Jaynie Hancock, Angela Kiser, Pam Kuntz, Ella Mahler, and Richard Scholtz.
This is the fifteenth in a series of performance pieces created by Kuntz that have explored a wide range of social and personal issues using the stories of local community members. Past works include The Mom Project (2005), That one Curve (2006), Stories from Jim and Jo (2010), Leave my Shoes by the Door (2011), Hello, my name is You (2013), and Positive (2014). Using dance as the vehicle for delivering these stories, performers provide a revealing, sensory experience that makes public those things we don't normally talk about. Hide and Seek contains mature subject matter and is not recommended for children.
Hide and Seek is supported in part by Brigid Collins Family Support Center, The Leopold Ballroom, Inspire Studio, the Whatcom Family and Community Network, the Bellingham School District, and grants from the Whatcom Community Foundation, the Community Food Co-op, and the Washington State Arts Commission and the National Endowment for the Arts.
Six performances of Hide and Seek will be held at the Firehouse Performing Arts Center, 1314 Harris Avenue, Bellingham, WA over the period of two weeks. October 17, 18, 24, 25 at 7:30 PM and October 19 and 26 at 5 p.m.. $15.00 tickets available at Village Books in Fairhaven, online at kuntzandco.org, and at the door. Pay what you can, admission is available at the door the evening of the performance. For more information click here or call 360-510-4711.
Photos courtesy of Juliette Machado.