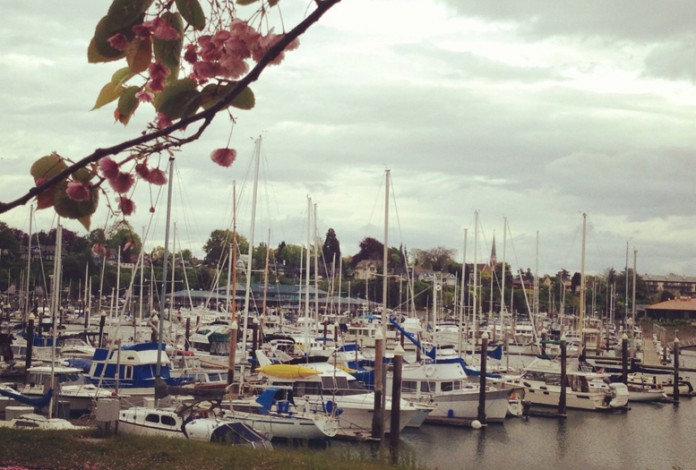 Submitted by Whatcom Community College
Whatcom Community College announced the students appointed to the Dean's List for spring quarter 2014. Students are named to the Dean's List for high scholastic achievement.
Acme, Wash.
Kyler A Martin
Anacortes, Wash.
Kaylynn R Adams, Thomas E Kovach, Meagan C Mcphee, Reilly A Wynn
Anchorage, Alaska
Noah J Holowatch
Arlington, Wash.
Kristen L Butler
Bellingham, Wash.
Emmanuel B Attipoe, Jessica A Aceveda, Benjamin A Adelman, Surya E Aguilar, Andrea M Akers, Amanda B Albert, Jake M Albert, Raja Ali, Linda D Amundsen, Raena K Anderson, Michael S Andrews, Jeff J Annis, Albert R Arellanes, Bani Aristya, Keith R Armstrong, Jacob H Askew, Izza Asshofi, Katelyn O Atkins, Sandi G Atwal, Hoi T Au, Lauren M Avery, Yunjin Bae, Christina K Baird, Dilraj S Bal, Savanna M Balfour, Meika L Barclay, Anika K Barklind, Simarpaul S Bassi, Karly C Batterman, Monika K Baumgart, Tyler S Beckley, Judah S Bergeron, Ryan M Bergsma, Ajay J Bilson, Misun G Bishop, Sierra K Blunt, Jaime L Bodven, Luke G Bonagofski, Jiramet Boonyang, Cleo A Boyce, James C Bradley, Karlee M Branson, Hannah L Brown, Nicole Y Bruno, Patrick E Buckley, Hieu Bui, Alexander Butterworth, Jadey Byers, Pamela A Byers, Anna E Bynum, Oanh T Cao, Kirk M Capron, Ellen M Carroll, Jayme V Carter, Nicole Carty, Kevin C Chambers, Chun Chan, Yan T Chan, Justin P Chappell, Colton L Charlton, Nahyeon Cho, Natasha Chrisandina, Andrew S Christensen, Noah B Citron, Jessica L Clark, Weston C Clizbe, Kiley CB Cloud, Keegan R Cobb, Colton M Collins, Emily S Cone, Heather D Cook, Paul R Cookson, Shelby C Corbett, Mackenzie Coston, Robert A Coty, Matthew D Coward, Elizabeth A Crandall, Scott R Cranston, Mae L Crawford, Elliott M Cribbs, Alexander L Crockett, Amanda Cronkhite-Nunez, Karissa G Culley, Danielle M Cummins, Anderson V Dang, Rebecca Daniel, Benjamin D Daniels, Samantha B Dart, Vitaliy A Datskiy, Isaac C Day, Naomi S Dean, Justin H Delahoyde, Jean M Destry, Rylee D Devaney, Ivana Devic, Francesca N Diaz, Eleanor R Dillon, Thao Dinh, Abigale C Dixon, Linh K Do, Kazuya Dobashi, Steven M Donahue, Oliver P Dougherty, Elias B Douglas, Brian M Drake, Vincent M Dreyer, Mitchell W Dropp, Miranda L Duim, Jessica B Duncan, Nicole V Durbin, Joshua J Eastlund, Joseph C Ecklund, Rachel M Eder, Heidi G Ehlers, Jennifer R Eller, Phil L Engel, Mayim C Enholm, Ryan J Ericksen, Dawna K Evans, Meryl A Evans, Alyssa A Fabie, Hafiz Fahri, Melanie M Fair, Britta J Fast, Liudmyla M Fedan, Molly J Ferguson, George P Ferran, Stephanie M Firth, James A Flint, Lauren A Foss, Angela J Freeman, Amber R Frick, Jakob O Frisch, Jeffry N Frohning, Jazmin I Gage, Rose Gallant, Jordan J Gardner, Kylie R Garrison, Derek B Geer, Natasha N Gibbons, Tabitha P Gilbert, Amanda L Gipe, Alana N Gist, David A Glessing, Taylor N Goodman, Indigo W Gordon, Kelsie M Gordon, Whitney D Gragg, Nicolas A Graham, Kortney R Grattic, Jessica D Gray, Michelle L Gray, Harminderpal S Grewal, Nicholas J Grobe, Kaitlyn A Gruce, Caleb O Hale, Rachel K Hale, Michael R Hall, Monika Halmo, Bryce P Hamilton, Madeline C Hamilton, Elizabeth C Handley, Kurt O Hansen, Alexa J Harrington, Blake A Harris, Tyler S Haugen, Jake N Hawes, Jessica D Hawkins, Cornelia E Hay, Matthew W Hayward, Karlee J Heath, Sarah A Heinzl, Lindsey K Helms, Jesse J Henson, Sonia R Herman, Sarah M Hernandez, Jeffrey T Hill, Miranda F Hinkle, Russell G Holden, Nathan S Holladay, Stephanie M Hooper, Rachel K Hower, Matthew M Howey, Sinclair K Hucke, Christie L Hunt, Aaron M Huntington, Jasmyn R Ibarra, Mirei Imai, Frank E Jachetta, Nadir Jailani, Amber Jefferson-Ayosa, Melissa C Jensen, Samantha R Jensen, Yuqing Ji, Ashvi Johnson, Benjamin T Johnson, David M Johnson, Joshua D Johnson, Justine B Johnson, Merle A Johnson, Terra L Johnston, Margaret L Jones, Brock C Jorgensen, Talon R Jorgenson, Kacia A Julius, Vanessa E Kale, Ryan Kam, Balvir Kaur, Michael C Keck, Athena M Kees, Marisa C Kerkvliet, Photchanicha Khowabut, Na-Eun Kim, Connor B Kitzan, Bennett A Knebel, Taylor E Knudtson, Spencer S Koch, Sierra A Kowalski, Kelsey N Kramme, Claire S Krause, Nattanai Kuangmia, Long T Kwan, Austin R Lab, Duy D Lam, Phattarakamon Lamm, Mallory E Langen, Rhett N Laninga, Kaycee L Larson, Hannah K Lazich, Hanh Le, Tu T Le, Brandon W Lee, Sarah N Lee, Tsz Y Lee, Peer Leelayuwattanakul, Kaho Leung, Avery T Lewis, Yang Li, Tsz S Liang, Pei-Yi Lin, Tong Lin, Zongyi Liu, Abby C Longstreth, Chenille K Lopez-Joest, Dominiq Lucero-Gilbert, Hunter T Lundstrom, Mai T Luong, Danny Ly, Campbell O Lynch, April S Mahoney, Trinh Mai, Jamie D Majors, Jonia NESSIM Makram, Angela L Mallory, Cannon A Mallory, Shannon A Mallory, Taryn T Maloy, Ravinder S Mangat, Autumn R Manion, Fahren I Mansour, Alex C Marcus, Jamie K Marken, Briahnna L Martin, Monica S Martinez, Matlhatsi Masenya, Kara M Massaro, Summer A Matlewsky, Ryo Matsubara, Lisa B Mcavoy, Teagan A Mcclain, Anna G Mccleery-Watts, Erin E Mcdonald, Joshua S Mcdonnell, Tiffany JOY Mcgeathey, Marlowe L Mcmurtry, Joseph H Mcneil, Michael R Meier, Gabriel A Mendes, Monique M Merrill, Cory B Messing, Britney M Miller, Elizabeth C Miller, Holden A Miller, Rylee N Miller, Ashley M Mindnich, Ryan W Minkel, Johannah Moles, Jessica R Monroe, Claire E Moore, Katherine M Mullen, Isabelle T Nagel- Brice, Poowadol Napaeng, Sana Naz, Sunaho Nedachi, Etaane M Neumann, Bily Ng, Truc H Ngo, Phu T Nguyen, Phuong M Nguyen, Thu T Nguyen, Jiacheng Nie, Jeremiah R Niles, Eli W Ninnemann, Alysha B Noble, Mackenzie H Noyes, Paul T Nunez, Stephanie M Oconnor, Lisa M Oedekerk, Maki Ohrui, Claire Olson, Matthew Olson, Christina Onishchenko, Melissa M Oscarson, Cheyenne Osorio-Newsom, Dana M Oviedo, Cindy M Owen, Billy-Anthon Pacaccio, Shawn K Pagels, Christina Paliyeva, Shantel M Parise, Stephanie R Parish, Seonghwan Park, Megan A Patterson, Jamy M Pearson, Molly L Pearson, Matthew J Perry, Ashley N Peters, Galen A Pfueller, Warute Phanthumkomol, Jennifer M Pierce, Neilan E Pierce, Daniel R Pinkerton, Holly R Poradun, Soha Pourpirali, Julie M Powell, Kirsten L Powell, Elaine L Price, Walter F Pritchard, Nina Pshelensky, Mahendra T Putra, Kariisa L Radtke, Jacqueline Ralston, Jill R Ratcliff, Keith M Raymond, Endor E Rebolledo, Hannah G Reichstein, Erik D Reihl, Adrienne N Renne, Shaun W Rexroat, Hadia Rezai, Noah T Ringler, Kathryn L Rismondo, Rabbani W Rizqi, Alden R Roberts, Sam J Roseland, Jason B Safronek, Jasjeet S Sahota, Sankung Saidyleigh, Melinda A Sanders, Samantha M Sandoz, Veipune Sarah, Patrick H Schjelderup, Holland G Schutte, Amber R Schuyler, Maria A Sefe, Jillian E Segaline, Karen P Segel, Vishal Sehijpal, Nicole B Seiger, Anna Sellereit, Sarah A Shankland, Wade F Shaufler, Michael J Shuler, Manjot Singh, Sukhdip Singh, Lance G Slyman, Shira D Smason-Marcus, Cassidy J Smith, Kate D Smith, Lauren H Smith, Yang Song, Shelby L Stamey, Tarin A Stefens, Alixandra L Steffan, Brandt W Stevenson, Katie M Still, Kassandra L Stout, Kristina N Stout, Cameron E Strome, Eric T Sulier, Istyasmi Suminar, Kevin Suryajaya, Eugenia A Susanto, Jeanne C Susanto, Melisa P Susanto, Erisa Suzuki, Crista G Swanson, Forest J Sweeney, Gerron K Syvertson, Erin M Szymanski, Katelin K Takemura, Jethro B Tannos, Josia B Tannos, Ribka Tanzil, Sarah D Taubenheim, Lauren M Tee, Peter L Tennigkeit, Scott I Terpsma, Kayla C Thetford, Breanna L Thomas, Lauren S Thomas, Christopher R Thompson, Nicola J Thompson, Nyla M Thursday, Jade W Thurston, Ermin Tian, Lydia M Tilbury, Nicolle M Tjoelker, John J Tobin, Andrew S Townsend, Jillian R Tracy, Chris A Trinies, Wing T Tsoi, Wai C Tsui, Valerie L Tyler, Wyatt J Uhrig, Aryo B Utomo, Tianna M Valiani, Katie J Vandenbos, Joshua Vannelli, Bradley P Vario, Megan L Vetsch, Cashel P Vincent, David Voye, Jessica T Vu, Sara Vwich, Amy E Wadley, Yalun Wang, Minami Watanabe, Mitchell W Weatherill, Cordero A Weber, Catherine R Welty, Hannah I Western, Andrea R Westheimer, Benjamin T White, Jessica A Wilbert, James Wilkinson, Andrew S Wilson, Ryan W Wiltse, Lovissa Winyoto, Crystal R Witteveen, Aimee N Wright, Jeffrey W Wright, Tien H Yang, Sarah L Yates, Amy D Yi, Atara T Young, Chi L Yu, Alyssa P Zender, Zhuli Zhang, Hengyang Zhi, Todd A Zuehl
Billings, Mont.
Melissa M Pitts
Blaine, Wash.
Brenda L Anderson, Natasha L Bachman, Sarah M Benne, Rebecca J Bradley, Brittany L Breedlove, Adam D Bresnan, Paul T Carr, Mckayla Cernich, Christa D Ellingson, April C Fleming, Marlee C Fraser, Katherine S Gallion, Reba M Hughes, Samantha J Hurta, Christy J Khoury, Suzana Lojanica, Madison J Luckey, Cody J Nagle, Tomomi Nakajima, Aaron C Onyon, Chandni Patel, Philip M Samoylovich, Nitaushia D Saurel, Cortney T Sharp, Jasmyne V Sheridan, Savannah MAE Smith, Nathan D Thorpe, Anne M Vandersypen, Kirk H Van-Vuren, Matthew W Vogee, Scott C Younce
Bothell, Wash.
Jeffrey P Stephan, Acy E Wood
Bow, Wash.
Eli M Robinson
Bremerton, Wash.
Quinn W Lund
Brinnon, Wash.
Kara J Boone
Burlington, Wash.
Kristin L Borst, Vanessa L Parks
Camano Island, Wash.
Cheryl A Fure
Custer, Wash.
Makayla R Anderson, Janelle C Hassebrock, Svitlahna E Kasko, Rhonda L Lambe, Brianne M Locke, Carole R Smith, Paul C Valdez, Nilly E Wasef
Deming, Wash.
Austin J Chapin, Shannon L Harkness, Christian Vandenheuvel
Everson, Wash.
Rosheen D Bishop, Taylor R Bruntil, Meredith A Carrington, Anne-Marie E Chase, Kaycee L Debruin, Erin L Gelwicks, Annalee B Hynes, Derek W Johnson, Celia L Lesh, Riscky Lim, Alexander T Marsten, Mary L Moeller, Cynthia L Morgan, Benjamin J Nieuwsma, Tabitha M Nieuwsma, Ruth M Palumbo, Grace C Pyles, Junyi Qiu, Jennifer L Schumacher, Sofia K Smith, Jonathan A Sturgeon, Katie L Sturgeon, Candace L Sturtevant, Nicholas T Swanson, Seth E Taron, Michael B Whitmer, Kristina J Wood
Ferndale, Wash.
Alex S Agafonov, Heather J Agesen, Alla Andrushenko, Elizabeth M Awadalla, Katelyn B Baertsch, Vladislav M Belous, Sandra D Biemold, Grace P Bills, Samantha K Boxx, Marcus S Brittain, Marianne C Brudwick, Georgia M Clark, Benjamin A Conover, Maryssa J Cornett, Alex C Crape, David M Cushing, Devon J Delaney, David W Desterhouse, Emily S Erickson, Anna-Maria Gorun, Christopher P Hansen, Satori B Hanson, Angela M Hope, Monica J Hope, Melisa A Jensen, Lenea J Jones, Molly M Jones, Mariya V Kazantseva, Nicholas A Kreizenbeck, Brian M Lavergne, Yinsing Lee, Daniel Litovchenko, Diana Litovchenko, Mark L Litovchenko, Lichun Lu, Kristina H Matuska, Serena R Milam, Elisa B Morrison, Conner S Moulaison, Haylie R Northouse, Shirley J Obermeier, Vladislav S Pakhnyuk, Jodie C Permen, Kirsten L Philpott, Sonora H Powell, Mykela A Puckering, Mykenzie K Puckering, Joshua A Reavis, Adonis A Reed-Boulos, Keyani S Rieland, Anna C Robbins, Ellen E Robbins, Cynthia K Ryan, Martha Sanchez, Marcelina T Santana, Courtney B Shoemake, David I Shportko, Paul B Sluss, Leigh A Sund, Carrie A Swan, Jody L Thompson, Lilia V Varivoda, Patrick K Wakefield, Evan D Williams, Kindle J Young
Friday Harbor, Wash.
Amy A Dunaway, Clinton J Gauthier, Ciara M Jimenez, Austin M Pederson
Glacier, Wash.
Micah J Evangelista,
Greenbank, Wash.
Madison K Merkley
Ketchikan, Alaska
Melinda A Friend
Lummi Island, Wash.
Michaella R Camarillo, Katelyn M Carlton, Anastasia Patseva
Lynden, Wash.
Mary A Bouma, Jacob P Brouwer, Travis J Busch, Kayla L Comstock, Marc J Davis, Melissa Degraaff, Mckenna A Fishbook, Elizabeth D Gage, Annika F Haan, Celeste J Haehnel, Tania E Harsono, Katherine N Haveman, Dominick K Iaconetti, Austin L Jager, Haley L Jager, Ryan W James, Jake Johnson, Kila L Jones, Manpreet K Khehra, Sophie N Kortlever, Nicole A Laird, Michael K Lee, Kelsey A Maloy, Aiden J Mccaig, Laura Medina, Mystra J Mezo, Tabitha K Miller, Elijah W Morgan, Gabriela G Pinedo, Nidia Rosales-Murillo, Carlos R Sahagun, Preetpal S Sangha, Frances A Sauter, Hannah M Schoepe, Emily N Schwisow, Kate R Seaholm, Daniel R Shelley, Alexa M Siebring, Daniel M Simmons, Ashley L Smith, Mackenzie R Stromberg, Drew N Tabor, Margaret A Top, Tran T Tran, Abigail J Ungersma, Jason L Vandriel, Kayla E Vanvoorst, Stephanie A Walter
Maple Falls, Wash.
Lyubov A Andriychuk, Mariah E Basquez, David A Hromyk, Wilson Kain, Dennis A Kashubin, Daniella C Pentsak, Irina Pilat, Leya Poltavskaya, Alexander B Ray, Chelan R Schneider, James D Shively, Alexey Vetkov
Mount Vernon, Wash.
Chelsea T Force, James R Thornton, Benjamin J Toomey
Nooksack, Wash.
Steven R Coulter, Cody Scheepbouwer
Olympia, Wash.
Sammy J Huxoll, Kile J Lenherr, Sean D Ziniewicz
Point Roberts, Wash.
Carly M Hubbard
Port Angeles, Wash.
Briana G Spencer
Port Moody, B.C.
Raymond S Hernandez
Prosser, Wash.
Makayla N Morrow
Redmond, Wash.
Anastasia I Buchan, Michael O Canty, Andersen R Young
Sammamish, Wash.
Ashley A Beymer
Sedro Woolley, Wash.
Jacqueline A Buce, Shawna M Burbank, Michelle R Edmondson, Janette M Goodwin, Keith D Hillaire, Anthony J Ilyin, David R Nimock, Jamie R Spiller, Megan A Unrein, Jessica A Weaver, Elizabeth A Winter
Sequim, Wash.
Clara J Duncan
Snohomish, Wash.
Gregory J Ihle
Stanwood, Wash.
Shawn J Cooley, Ian H Kennedy, Ashley R Seib
Sumas, Wash.
Alicia P Debont, Jannal M Faber, Kaitlyn J Haugen, Jacob G Ronstadt
Talkeetna, Alaska
Teslin J Matthews
Vancouver, Wash.
Dennis A Henderson
Wenatchee, Wash.
Jacob F Specht
Yakima, Wash.
Lauren M Burns, Jacob J Tri
Zillah, Wash.
Kassidy R Ruggles
Whatcom Community College is an accredited, comprehensive two-year college with an accomplished faculty and staff who serve 11,000 students annually. On its campus in Bellingham, Wash., and through online courses, Whatcom offers transfer degrees, professional and technical training programs, as well as basic education, job skills, and Community & Continuing Education classes. For more information, click here.