Submitted by Lakeway Inn & Conference Center
Two of the world's top mixologists are training bartenders this week at Poppes 360 Neighborhood Pub, part of Bellingham's Lakeway Inn & Conference Center.
Russell Davis, president of Unlimited Liabilities, and his associate Kate Gerwin are providing advanced mixology training to the Poppes 360 manager and staff, according to Larry MacDonald, the Lakeway Inn's General Manager. The public is invited to meet Davis and Gerwin at 4:30 p.m. Wednesday in Poppes 360 and try new cocktails they are adding to the menu.
Both Davis and Gerwin have earned numerous awards, operated some of the highest-rated bars in the world and are best known to the public from appearances on
the "Bar Rescue" television show, but MacDonald emphasized that Poppes 360 isn't a "rescue" project for them. MacDonald consulted with David Storm, President of Providence Hospitality Partners, which manages the Lakeway Inn. "We sought the top mixologists to take Poppes 360 to the next level," MacDonald said.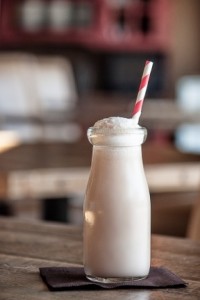 Davis has been a consultant for many different bar projects and a variety of liquor/spirit brands. Last fall he developed San Francisco's Bergerac Bar, a craft cocktail lounge that within weeks of opening received rave reviews, being named in "Top 18 Hottest Bars in 10 U.S. Cities" and one of the "8 Hottest Bars: Where to Drink Right Now in the U.S."
Gerwin recently returned from winning the prestigious title of Bols Bartending World Champion 2014 on May 20 in Amsterdam. Gerwin, competing in the finals with seven other mixologists from around the world, is the first American and first woman to win the competition.
She triumphed with her "Brown Chicken, Brown Cacao" cocktail, made with Bols Crème de Cacao Brown, Bols Yogurt Liqueur, spiced almond milk and walnut bitters. The award-winning cocktail will be featured on the new cocktail menu of Poppes 360, which will be the only place other than Gerwin's own bar to offer it.
The Best Western PLUS Lakeway Inn & Conference Center, managed by Providence Hospitality Partners, is located at 714 Lakeway Drive, just off Interstate 5 at Exit 253. The Lakeway Inn is totally smoke-free throughout its 132 guest rooms, two restaurants (Poppes 360 and The Oboe Café), indoor pool, fitness area and 11,000 square feet of meeting-room space. For more information, call 360-671-1011 or 888-671-1011 or click here.