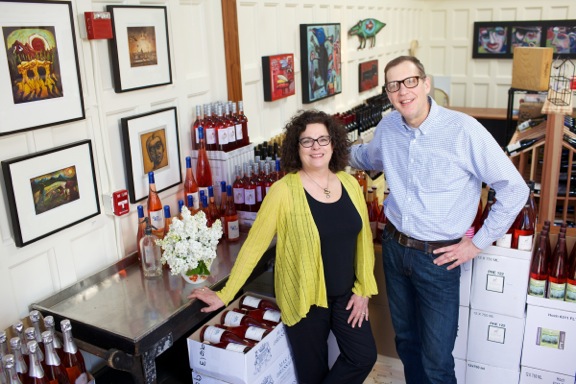 By Stacee Sledge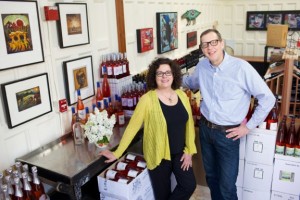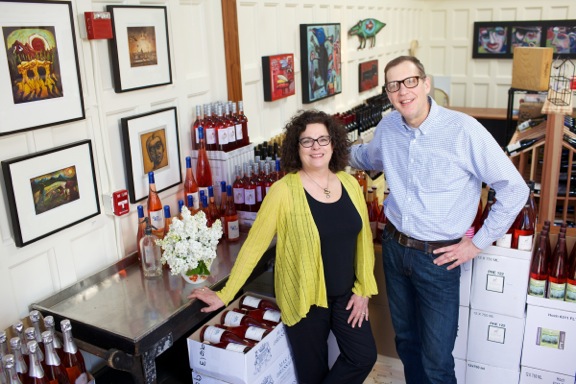 Buy local. It's a simple slogan many of us can happily get behind.
After all, we've seen the statistics showing the power of $1 spent at a local, independent store versus a big-box chain store; that single locally spent dollar generates three times more direct, local economic activity.
But for many – even those with the best of intentions – buying local can get lost in the everyday commotion of go go go. When the checking account balance dwindles or the To-Do List grows long as the hours fly by, suddenly an Amazon order has been placed or we've popped into the chain store with the giant parking lot or steered through a massive conglomerate's drive-through window.
WhatcomTalk asked local business owners why they believe in buying local – and why it's important for everyone in Whatcom County to try to do so as often as they can.
For Ted Seifert, co-owner of downtown Bellingham's Seifert & Jones Wine Merchant, buying local gives him a stronger sense of community.
"I love walking around town and seeing other small business owners and customers," he says. "It weaves more into the fabric our community."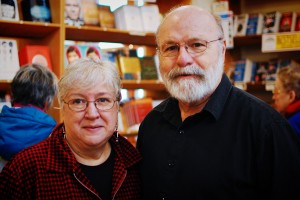 That's something he says you simply don't find when you order online.  "Buying online is a false pleasure. I feel you get far better quality with the local option."
Chuck and Dee Robinson opened Village Books in 1980. The bookstore has undeniably become the heart of historic Fairhaven and has long been deeply involved in our community and supportive of other Whatcom County small businesses.
"If your neighbor has it to sell, give him your business. Like consideration from your neighbor adds prosperity to both," says Chuck Robinson, quoting from Robert Spector's book The Mom & Pop Store.
Robinson believes there is no better reason to buy local.
"Buying locally brings prosperity to the entire community," he says. "It's not only true of one merchant buying from another, it's also true of individuals buying from folks who support their community in so many ways."
Robinson believes many of the features that make our community so livable wouldn't be possible without the support of locally owned and independently operated businesses.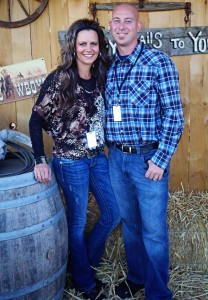 "Ask any nonprofit from where the bulk of their funding comes from," he says. "Look who serves on the boards of local organizations. Watch who volunteers in so many ways in the community. Local businesses are, and have always been, an essential part of the fabric of a healthy community."
Brian Poag, co-owner with wife Tanya of Jake's Western Grill in Lynden, knows customers always have a choice of where to shop – and that, thankfully, many see the big benefits of doing so locally.
"We've found that people in the Lynden community – and throughout Whatcom County – appreciate local, family-owned and -operated businesses," he says. "They understand many of us are working hard every day to deliver something special, and that we are also giving back to our local community in many ways."
Jake's Western Grill donates gift cards to nearly every local sports team for fundraisers and hosts charity nights where a portion of the proceeds goes to a local non-profit. They also partner with local church fundraising programs.
"We think small, local businesses that offer great products at fair prices are rewarded with loyal customers who are willing to share their business with their friends and neighbors," says Poag.
Mary Burwell and Scott Hartwich run Hammerhead Coffee Roasters as a true mom-and-pop business, working with retail and wholesale customers.
"Buying, trying, thinking, eating, and drinking local builds community, our economy and keeps Bellingham independent, unique, interesting, and thriving," says Burwell.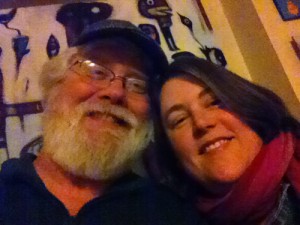 "Buying local simply makes cents and sense," she continues. "Better service, fresher product, and the ability to connect with one another as mindful community members."
Burwell mentions the Bellingham Farmers Market and Fairhaven Farmers Market as perfect examples of all things local in Bellingham.
"It's as local as it gets," she says. "All vendors are from Whatcom or Skagit Counties and offer a plethora of produce, flowers, plants, crafts, ready-to-eat and drink options."
Check out this gorgeous short film from Bellingham's Hand Crank Films, which showcases many of the local farmers you'll see, buy from, and get to know at our local farmers markets. Created for Sustainable Connections and its Eat Local First campaign, the film underscores the importance – and fantastic feeling – of buying and eating local Whatcom County foods.