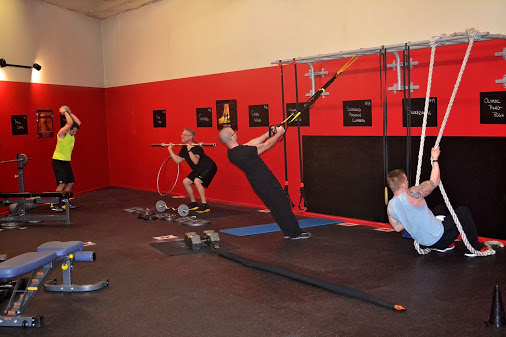 Submitted by Dave Brumbaugh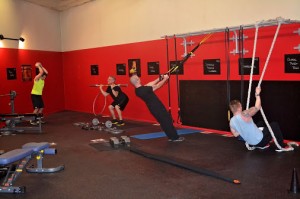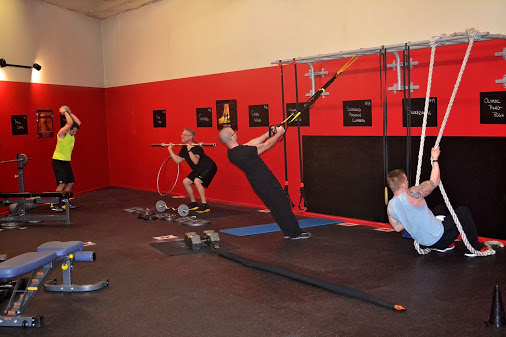 Owner Bob Palmer said that Fitness Gear & Training, like many businesses that have reached the 25-year milestone, has successfully evolved over time. It started in 1989 as Fairhaven Health & Nutrition, primarily a health-food store with some exercise equipment. The business emphasis soon changed as exercise equipment revenue outpaced nutrition sales by a 5:1 ratio, Palmer said.
He bought Locker Fitness Systems in 1992 and moved to Bellingham's Sehome Village as Fitness Gear. The business then headed downtown, first in 1997 to Cornwall Avenue and in 2004 to Railroad Avenue before settling on its current location at 1605 N. State St. in Bellingham.
Also in 2004, son Zac Palmer became general manager and began to offer personal training services. He had suffered a herniated disc at age 17 due to a football injury and underwent back surgery at 21, leading him to take a different approach to fitness than many other gyms and personal trainers.
"More often than not, trainers take a quick-fix approach to fitness – adopting a no-pain, no-gain mentality that often leads to injuries," Zac Palmer said. "We developed a more balanced approach to every body's personal needs. We take into consideration everyone's current level of fitness, health history, injuries, and personal goals."
In 2011, Zac Palmer introduced 30-Minute Fit, a program combining the expertise and guidance of certified personal trainers with flexibility in workout times and difficulty. It is a dynamic circuit-based program with 24 different stations that can be modified for everyone from beginners to advanced fitness enthusiasts. A Fitness Gear & Training certified trainer answers questions and help participants perform the exercises correctly and effectively.
Fitness Gear & Training in downtown Bellingham is celebrating its 25-year anniversary with events from April 24 through May 31.
Fitness Gear & Training is offering tours of its new facility at 1605 N. State St., across the street from Village Lighting and Quality Rentals. The new site includes new expanded personal training areas, larger 30-Minute Fit training area, new retail showroom, showers and free off street parking.  Also, prizes topped by a 58-inch flat-screen television are being awarded during the celebration.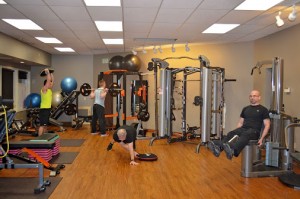 A portion of sales proceeds during the 25th anniversary celebration are being donated to the Wounded Warrior Project, which serves veterans and service members who incurred a physical or mental injury or illness related to their service after Sept. 11, 2011.  Also, as part of the celebration, Fitness Gear & Training will be hosting a food drive to benefit the Bellingham Food Bank.
Fitness Gear & Training offers quality fitness equipment, featuring Precor, Life Fitness, Sports Art, Vectra, Hoist Fitness and BH Fitness ellipticals, treadmills, exercise bicycles, benches and universal gyms.
For more information, call Fitness Gear & Training at (360) 671-5059 or visit us at 1605 N. State Street, Bellingham, WA 98225 or on the web  www.Fitnessgearandtraining.com.