Bellingham and the surrounding area is quickly becoming a brewery fan's nirvana. With sudsy stalwarts like Boundary Bay Brewery in downtown Bellingham and North Fork Brewery in Deming paving the way, a newer crop of craft-beer makers have also planted roots here – and local beer lovers are all the better for it.
Boundary Bay Brewery
1107 Railroad Avenue, Bellingham WA 98225
360.647.5593
All Whatcom County beer lovers have certainly raised a pint (or three) in Boundary Bay's beer garden – it's the grandfather of Bellingham breweries, having started in 1995. Housed in a historic downtown warehouse dating back to 1922, Boundary Bay creates a cavalcade of bold Northwest beers that are heavy on flavor – and on hops. Awards abound, going back as far as 2003, including being named one of the top 25 breweries in the United States. Based on sheer production volumes, Boundary Bay has also been considered the largest brewpub in the country, offering seven beers on permanent tap, with a parade of other options on rotating taps, made in small batches, and offered seasonally.
3186 Mt. Baker Highway, Deming, WA 98244
360.599.2337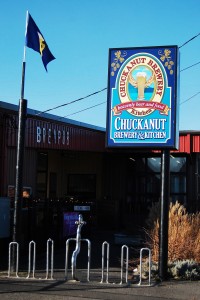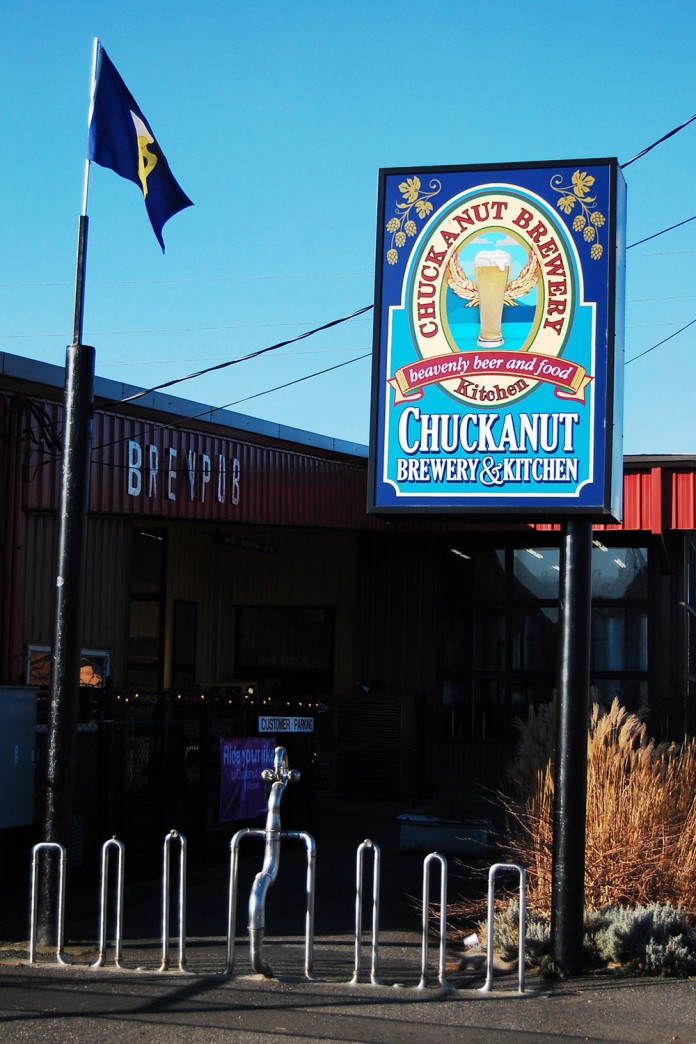 The North Fork Brewery opened on the heels of Boundary Bay, in 1997. Owners Sandy and Vicki Savage dreamed for years of creating a space to display their extensive beer collection – hence, the Beer Shrine was born. Sandy had been head brewer at Triple Rock Brewery in Berkeley, California, and designed North Fork's brewing system to craft true-to-style British Ales; Eric Jorgensen has been in charge of brewery operations since 2000. The North Fork Brewery's beer menu includes an array of ales, ambers, bitters, and a porter. The purest form of English beer – cask-conditioned ale – is served every Friday at 5:00 p.m.
601 West Holly Street, Bellingham, WA 98225
360.752.3377
Will and Mari Kemper – of Thomas Kemper Root Beer fame – opened Chuckanut Brewery in 2008. Unlike most of its area brewery brethren, Chuckanut Brewery focuses on creating both European-style lagers and ales (with a good mix of the two on the beer menu). Chuckanut Brewery has been rained down upon with national awards over the years, returning home with five medals from the 2013 North American Beer Awards, Small Brewpub of 2009 and Small Brewery of 2011 from the Great American Beer Festivals, and numerous additional awards from the WA Beer Awards 2013.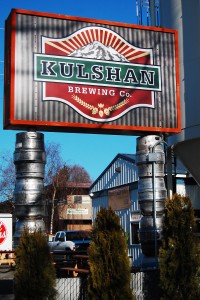 2238 James Street, Bellingham, WA 98225
360.389.5348
Walk or drive by Kulshan Brewing Company any summer afternoon and see how fantastic its stretch of James Street in Sunnyland has become in recent years. Smiling faces sit lined up at picnic tables, enjoying an array of beers, from its Bastard Kat IPA and Red Cap Red to seasonal favorites like Royal Tenenbaum Christmas Beer and Kitten Mittens Winter Ale.  This 15-tap barrel brewery also has ample indoor seating for those less-than-summery days. You can even pull up a chair and peak through glass into the tap room, where its mouth-watering menu of nine full-time beers and three seasonal are crafted, supplying on-site Kulshan fans with suds options galore (or get it to go), while also stocking a long list of area restaurants with their popular products.
Menace Brewing & The Local Public House
7056 Portal Way, Ferndale, WA 98248
1427 Railroad Avenue, Bellingham WA 98225
360.306.3737
Co-owned by one-time Kulshan brewer Benjamin Buccarelli, chef Brandon Petersen of The Fork at Agate Bay, and Tom Raden, Menace Brewing began making beer in Ferndale in 2012. Initially available to consumers only through The Fork, as well as Maggie's Pub in Ferndale, Menace's fan base grew so quickly it had to double its brewing capacity within its first year. Now Menace Brewing also pours its product in its own brewpub dubbed the Local Public House – in the former Cicchitti's space on Railroad Avenue in downtown Bellingham. The half-barrel nanobrewery started with two flagship ales – a pale ale and a red ale – and now boasts more than a dozen favorites, including its Chili Bravo chili beer and Breakfast Stout.
1330 North Forest Street in Bellingham
One of Bellingham's newest breweries, Aslan Brewing opened its doors in May 2014 at the corner of Forest and Magnolia Streets. Owners Jack Lamb, Pat Haynes, and Frank Trosset have created a stunning glass-lined space that sets the tone for its unique craft beers – all made with organic ingredients and no animal products, such as gelatin. Lamb says Aslan is committed to never rushing the aging of its beer, instead letting each batch run its course naturally. Hungry? Aslan also serves up scrumptious eats.
1807 Dean Avenue in Bellingham
360-647-6152
Wander Brewing joined the Bellingham brew family this past spring, as well, crafting its beers in an industrial downtown space near the corner of Cornwall and Ohio Streets. Its taproom and brew hall are open-concept, making them unique from other local breweries. Thirty-three-foot ceilings and a huge, wide-open space mean patrons can enjoy the beer directly inside the place where it's brewed. Eight to 12 beers are generally on tap – big beers, such as Belgians, ales, and lagers. And just like Kulshan, you'll find some of Bellingham's favorite food trucks parked at Wander Brewing, such as StrEAT Food, Hot Mess and Goat Mountain Pizza.
Other Bellingham Beer Outlets
On top of its bevy of awesome breweries, Bellingham also boasts several places to pop in and peruse a plethora of craft beers from both near and far, including Elizabeth Station and Greene's Corner.
Not a brewery, but Schweinhaus Biergarten has quickly become a favorite downtown Bellingham brew-drinking spot, offering an outdoor beer garden with a wide variety of German-style beers, from Pils to Kölsch to Hefeweizen and lots in between. They also dole out delicious homemade German wursts – think bratwurst, chedderwurst, wiesswurst, nurnberger and currywurst – as well as potato salad, sauerkraut, and local favorite Ralf's pretzels. Yum. Owner Aaron Matson also helms the Copper Hog, conveniently located right across the street.
Also, keep your eye on Bellingham Tap Trail – a new venture that hopes to help beer tourists locate all things brew, while also supplying locals with the latest in area beer happenings; they even plan to create a pedal-powered beer tour.