Diagnosing and treating depression can be tricky. But identifying and addressing depression that occurs before or after childbirth is further complicated because many symptoms mirror normal pregnancy and postpartum occurrences including anxiety, fatigue, negative body image, crying, loss of appetite, impaired concentration and insomnia.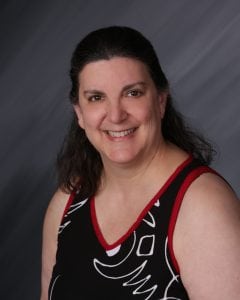 "With a new baby you're going to have sleep issues and fatigue," says Dr. Dina Levin, MD. "This can cause diminished ability to think or concentrate, which is really challenging. But what isn't normal are recurring thoughts of death or worthlessness."
About 10 percent of pregnant women will experience some symptoms of postpartum depression in the first 12 months after childbirth – and anyone with a history of depression is more susceptible. Perinatal depression, which occurs before delivery, is also common. PeaceHealth Medical Group Women's Health is instituting a program to help new mothers manage depression.
The CenteringPregnancy program offers prenatal care and education in a supportive group environment. Women are scheduled to meet with a consistent group of other women who have similar due dates over the course of 10 sessions, to receive prenatal care and prepare for childbirth. Topics include nutrition, self-care, breastfeeding, the birth experience, planning pediatric care, pregnancy to parenting transition (including postpartum mood disorders) and newborn care in the first month. The group also discusses pre-planned topics and participates in an activity like prenatal yoga. Facilitated discussions help build a support network within the group, which continues to meet into early postpartum.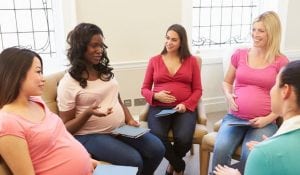 CenteringPregnancy appointments include monthly prenatal checkups with a consistent healthcare provider. The program offers all of the prenatal medical care you would expect from PeaceHealth with the added benefit of a supportive group of women that are experiencing the same stages of pregnancy.
Many patients are hesitant to seek counseling or a support group after the birth of their child. The CenteringPregnancy program works well because it builds a support group as you prepare for childbirth. If a participant starts experiencing postpartum depression symptoms, there is already a group of women they have bonded with and can go to for support.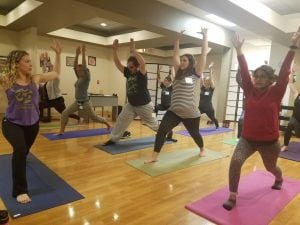 Dr. Levin has seen this firsthand. "One of my patients in the CenteringPregnancy group did get depressed," says Dr. Levin. She had trouble adjusting after her husband went back to work. "But she reached out to some members of the group and they went out for coffee. She had new friends that were going through similar experiences and they helped her get through that difficult time. She had someone outside her family to talk to and that bond made the transition easier for her."
These groups are invaluable during a time that can be marked by acute vulnerability, isolation, hormonal and identity changes. A connection with others who understand can alleviate stress, and close friendships make even the most difficult experiences less trying. Some families have these connections built in but in our increasingly mobile society, more and more families are scattered to the winds and find themselves on their own. PeaceHealth is creating built-in communities and fostering friendships forged in the fire of early parenthood, bonded for life.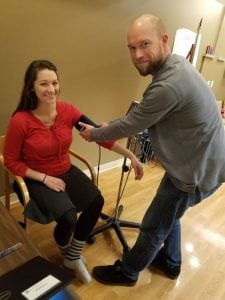 PeaceHealth also supports new mothers with lactation consultations. Issues with breastfeeding often lead to frustrations that can compound any depressive symptoms a new mother may be experiencing.
If a more severe form of postpartum depression is diagnosed, especially if a mother or baby is in danger, every available resource is used to treat the patient. "If you are feeling at your wit's end, put your baby in the crib and call someone to come help you," says Dr. Levin. She believes having a strong support system in place is very important.
PeaceHealth Medical Group's Women's Health Clinic doctors can provide antidepressant medication to keep you and your baby safe, even while breastfeeding. Once a diagnosis has been made and a care plan is in place, nurses conduct follow-up to ensure that patients are seeking further treatment from counseling or their primary care physicians.
The Bellingham Center for Healthy Motherhood is a great resource for counseling and support group services for new mothers. Anyone experiencing an urgent mental health crisis should call the North Sound Mental Health Administration 24-hour crisis line at 1-800-584-3578. There is hope – and, with the proper help, things will get better.
Sponsored